Wrapping up a successful day #2 of 2019 FFA state convention with a chapter meeting! These kids are making memories and learning valuable skills for their future! #BeACharger ⚡⚡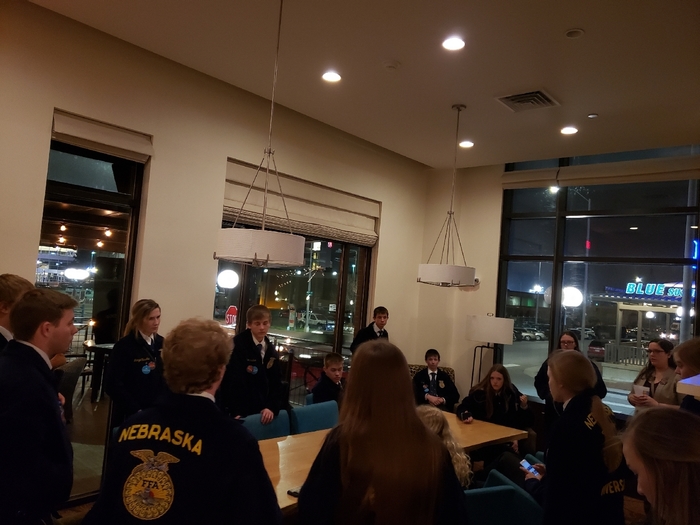 Congrats to these students for having perfect attendance in the third quarter.

All smiles for everyone involved in air hockey during Junior High PE today!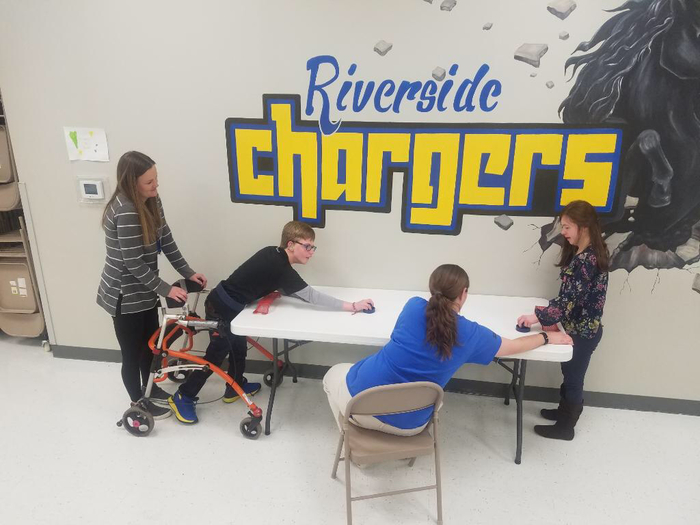 Good luck to the Riverside FFA members competing at the 91st Nebraska State FFA Convention this week! 🏅State FFA Degree Recipients- Bubba Bloom, Morgan Haschke, Ty Martinsen 👩🏻‍⚖️ Sr. Public Speech- Mariah Marisch 👩‍🔬🔬👨‍🔬 Agriscience Fair Projects- Keaton and Trey Carraher, Neeley Greger and Molly Carraher, Paul VanDeWalle and Michael Bernt, HaiLee McCready and Haley Munn, Miranda Langer and Hope Schalk, Patrick Groeteke and Trent Carraher 👨‍🔬🐟👩‍🔬 Agrisciene- Miranda Langer, Patrick Groeteke, Tristan Nolan-Ray, Hope Schalk 🌷🌻🌹Floriculture- Morgan Haschke, Neeley Greger, Molly Carraher, Ashlei Bower 🌽🐂🚜 Farm Management- Ty Martinsen, Morgan Haschke, Michael Bernt, Trey Carraher 💼🧾✒️Ag Sales- Ryan Berger, Tony Berger, Trent Carraher, Chris Esch 🔬🐐🧪Ag Biotech- Mariah Marisch, Kelsie Hupp, Dalton Rankin, Molly Carraher

Riverside has had K-8th grade wrestling happening every Tuesday and Thursday throughout the month of March! Here are some photos of the kids. Thank you for all the help by coaches, students and parents for making it a great event! #BeACharger ⚡⚡🤼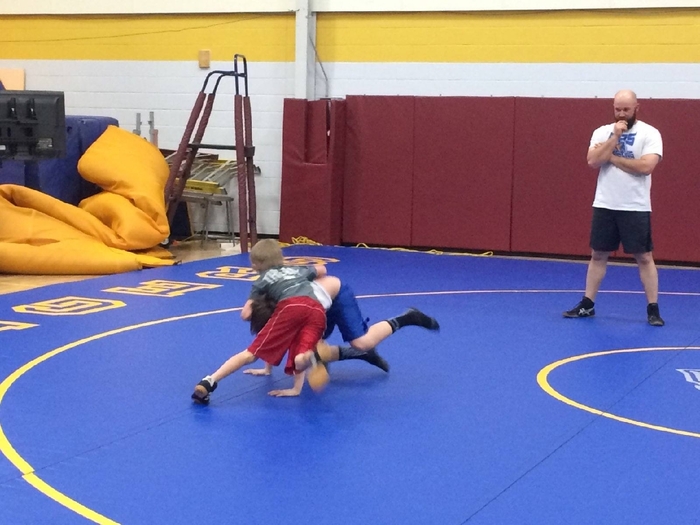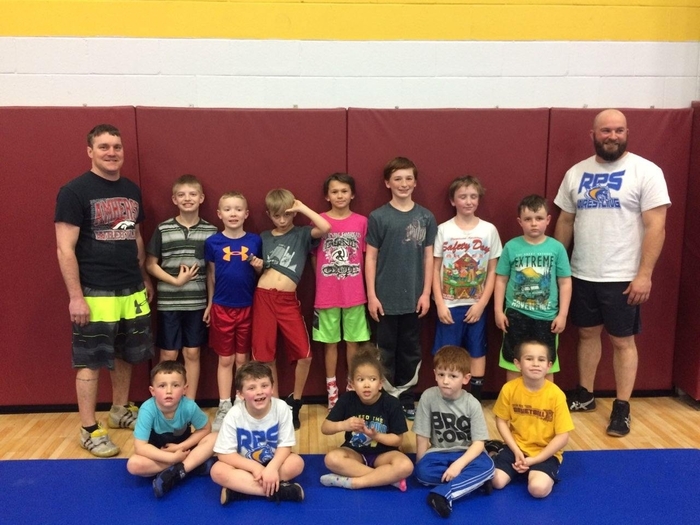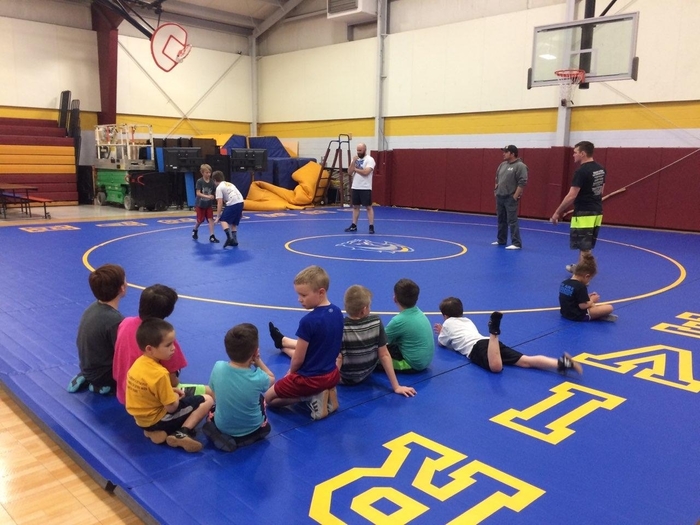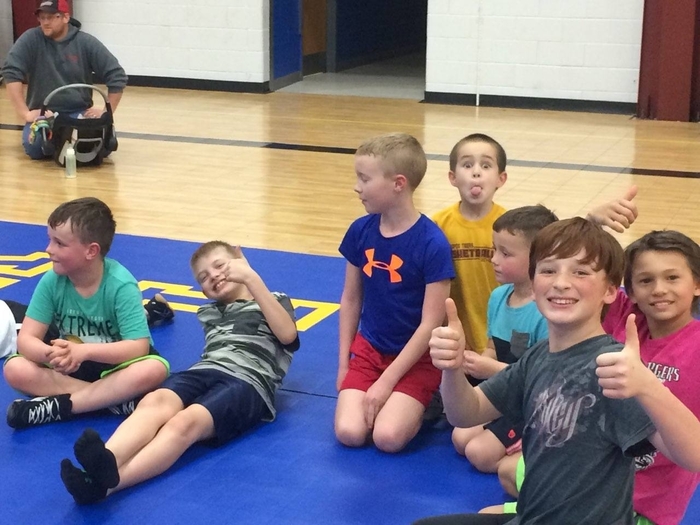 Congratulations to Aaron, Maycee, and Casey G. for being named RPS-Spalding Site Third Quarter Outstanding Students!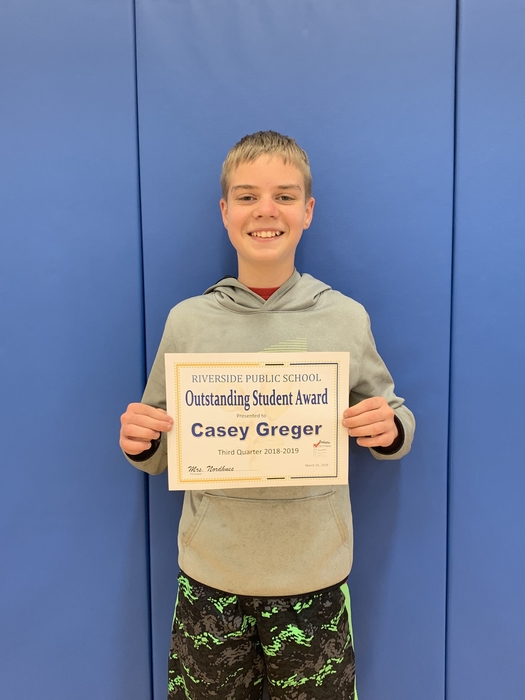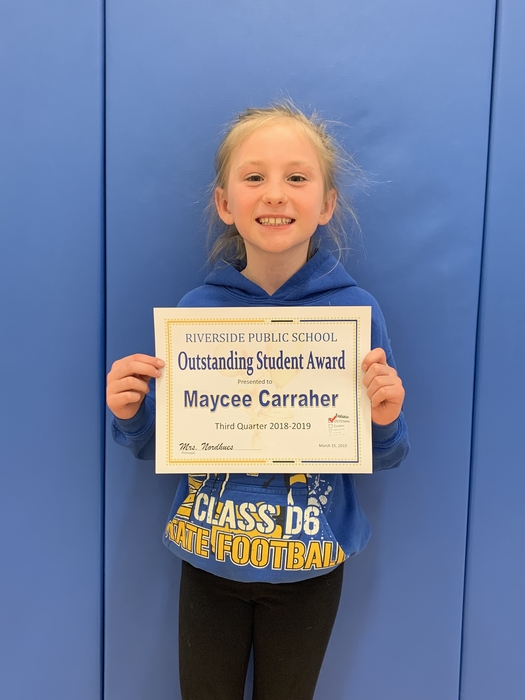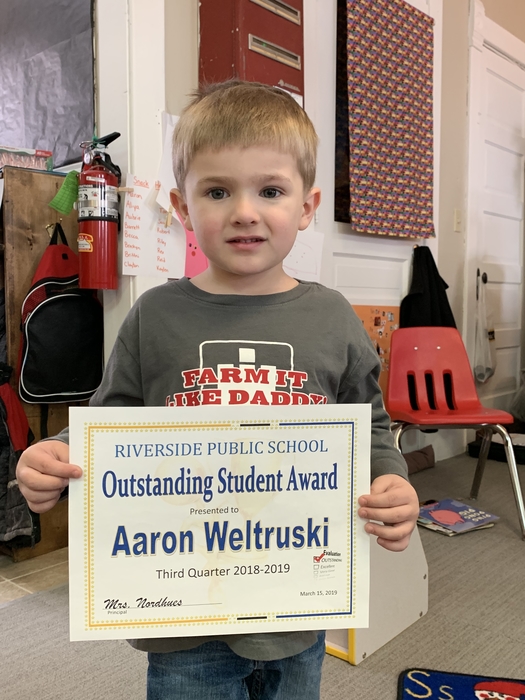 3rd graders we're hypothesizing on which vehicle would go farther & being able to describe the how/why the results occured. They reviewed the terms of friction, resistance and the effects of gravity! Great work and look at that throwing form from Mrs. McPhillips! #BeACharger ⚡⚡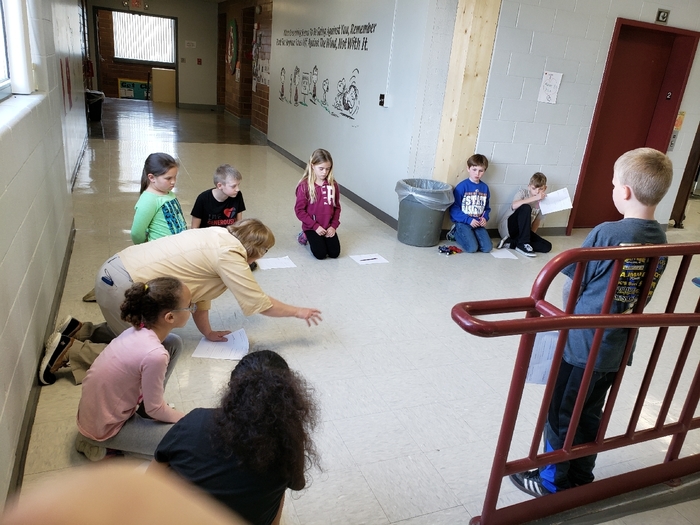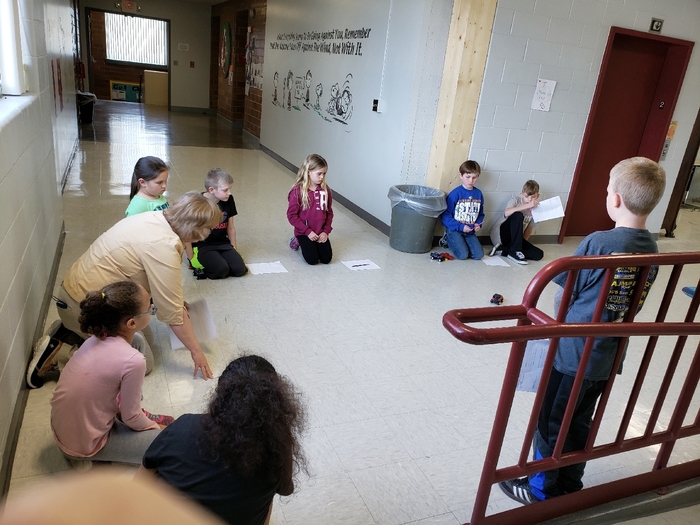 Order your RPS Yearbook online now-April 26! Name stamp feature is available online only.
https://bit.ly/2WJhnah
You can also order a yearbook later in the year by calling either office & sending payment of $30. We must have the payment in order to reserve your yearbook.

Good evening! Hope everyone is ready for an awesome week. We will be returning to our normal bus route and time for Steve's morning route. We look forward to seeing everyone tomorrow. Thank you!

Making it...rain??? Our kinders explored how rain gathers in a cloud and when it can't hold any more, it pours! The use of water, shaving cream and blue food coloring! Pretty cool and creative idea! 🌧️⛈️🌧️ #BeACharger ⚡⚡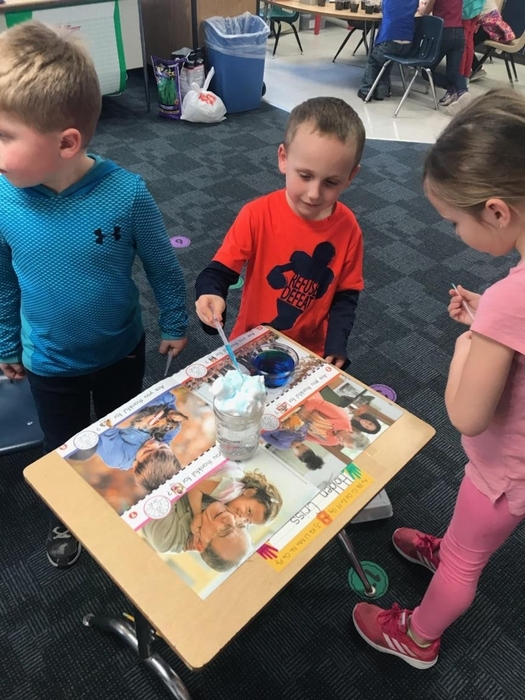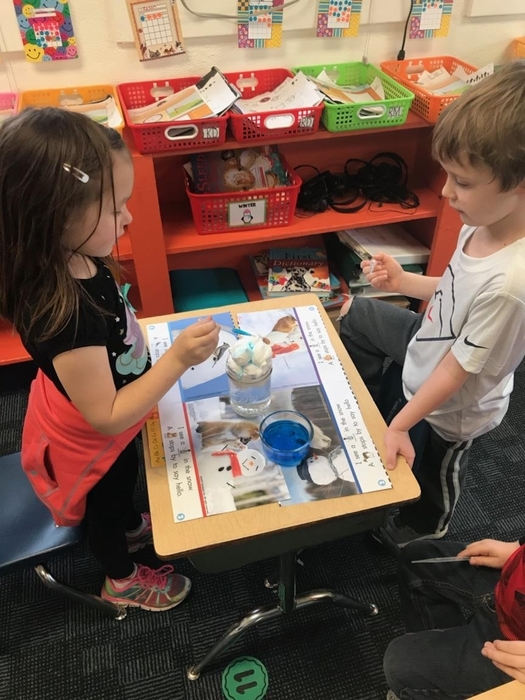 In honor of opening day yesterday, our freshman PE has begun their wiffle ball unit! The competition is intense! ⚾🔥 #BeACharger ⚡⚡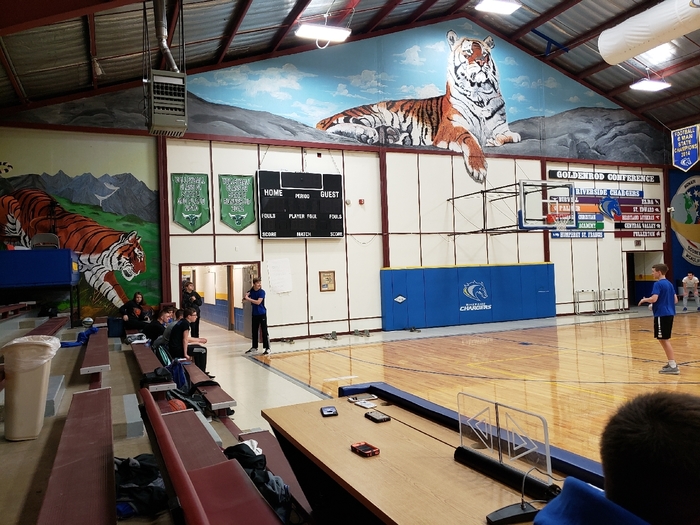 Our kindergarteners delivered their cans they have gathered over this winter break! And what better way to celebrate than with some ice cream!!! Thank you to everyone who contributed to the food drive! #BeACharger ⚡⚡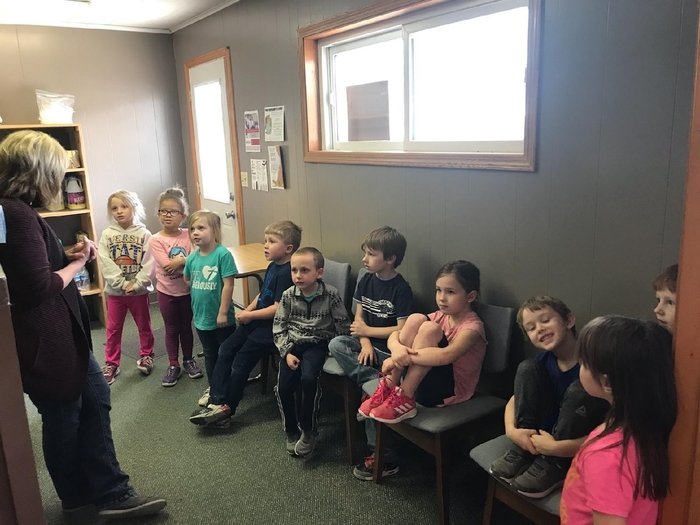 Opening track meet for our Riverside track athletes and coaches! They are heading off to Ravenna this morning and begin events at 9am! Best of luck to everyone and go dominate the day! 🏃🏃‍♀️👟💨🥇🥈🥉🏆 #BeACharger ⚡⚡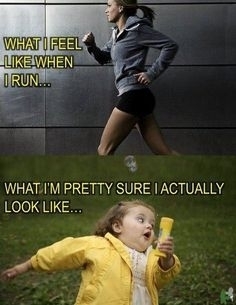 The joys of exploring the external and internal parts of a perch! Our freshman ag students learning the digestive system within other organisms! Pretty sweet stuff going on here at RPS! #HandsOnLearning 🔪🐟 #BeACharger ⚡⚡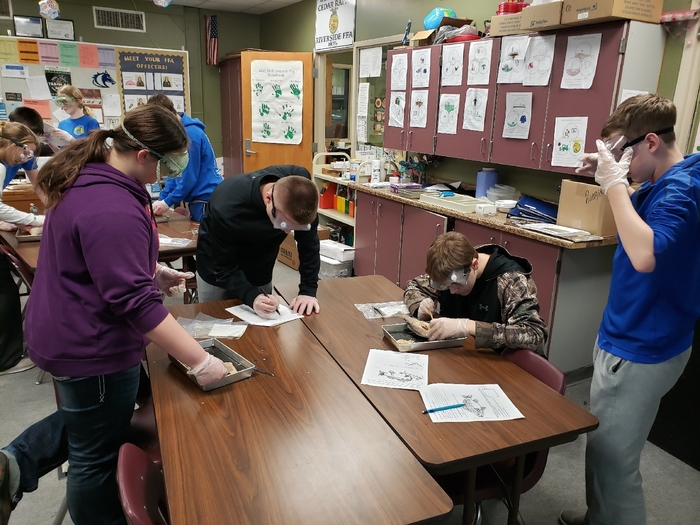 Because of a snowy forecast predicted for Friday, the Pleasanton Track meet has been moved UP this week to Wednesday (3/27). Please share and let others know! #BeACharger ⚡⚡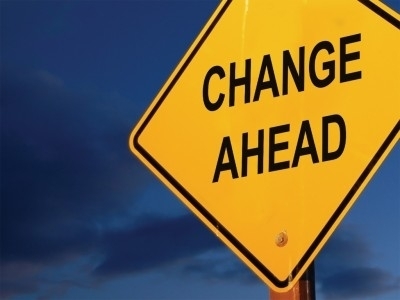 Our awesome students, staff and community donating items to help our neighbors in St. Ed who are dealing with the outcomes from recent flooding. Thank you to all who have and continue to help others during these difficult times! 🙏💪 #NebraskaStrong #BeACharger ⚡⚡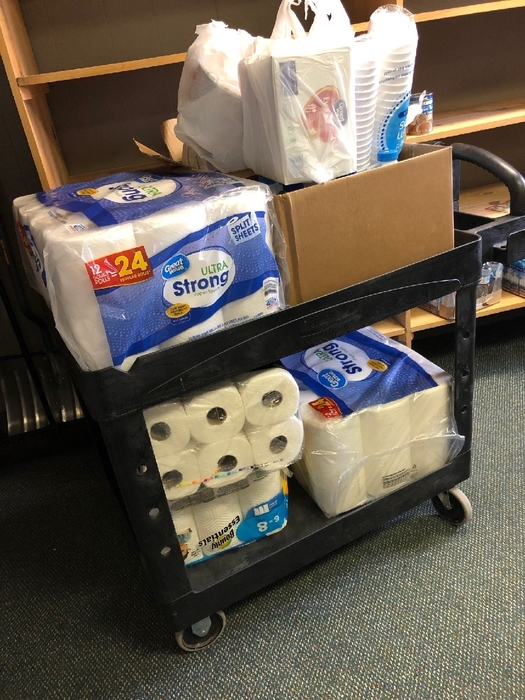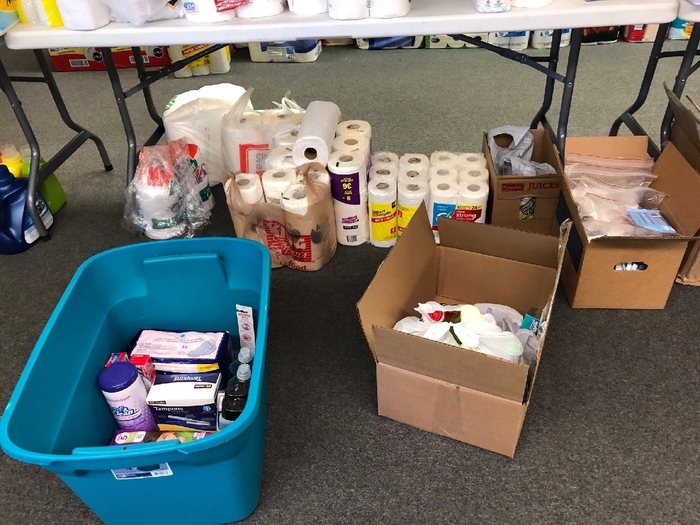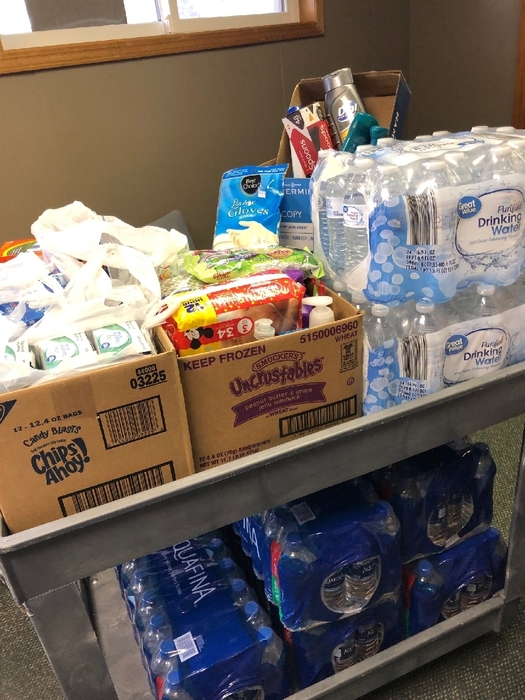 Author Stacy Krevcik Miller reading her story "Suzie Saves the Day" to our elementary students yesterday! Thank you for arranging this opportunity! #BeACharger ⚡⚡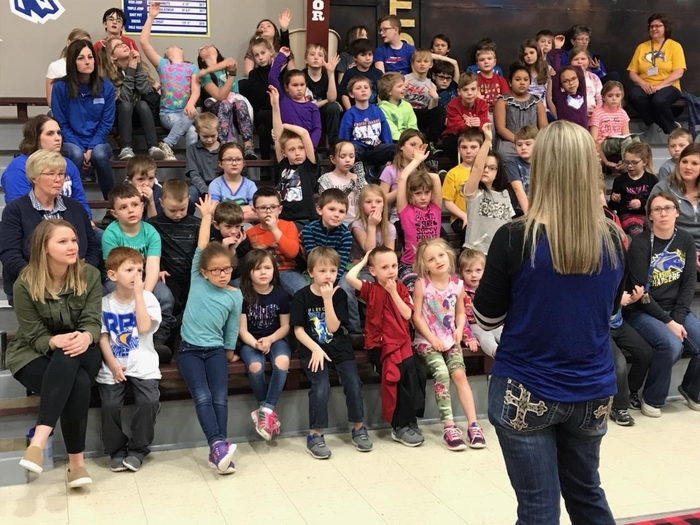 Guest author Stacy Kreycik Miller stopped by to read her story, "Suzie Saves the Day." It was great to hear from a Nebraska author.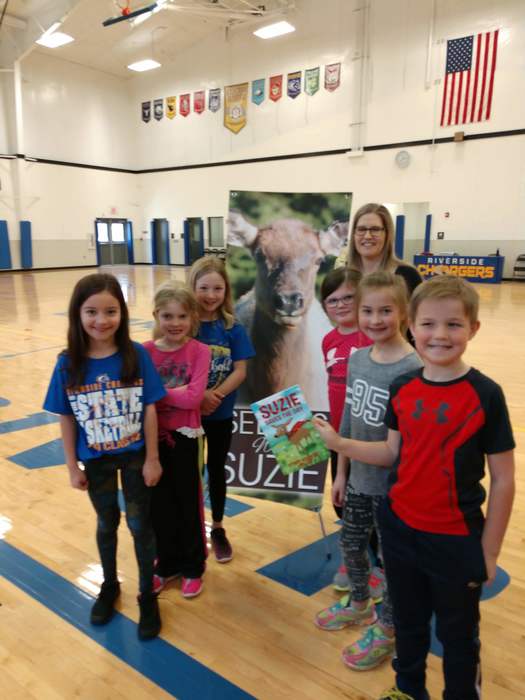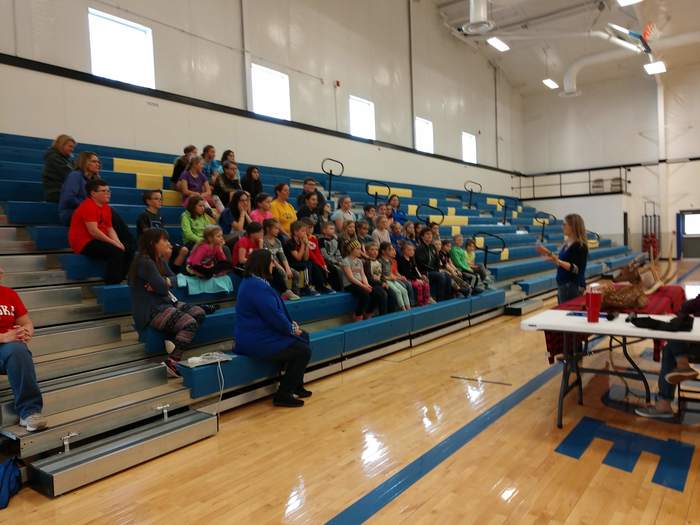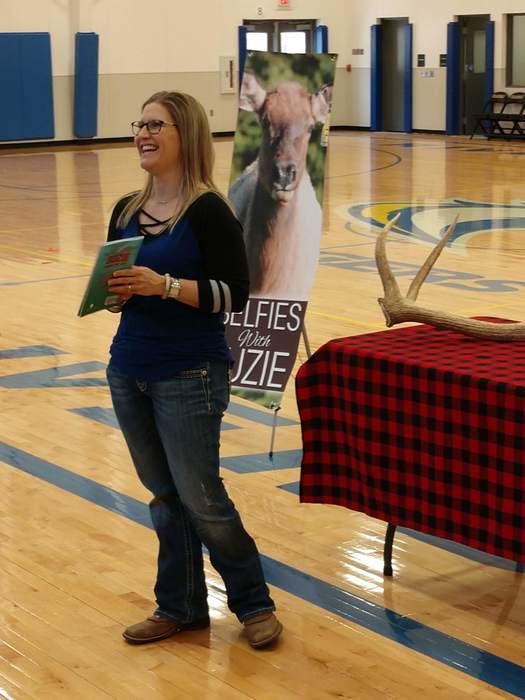 Round 2 is under way! State Speech 2019! #BeACharger⚡️⚡️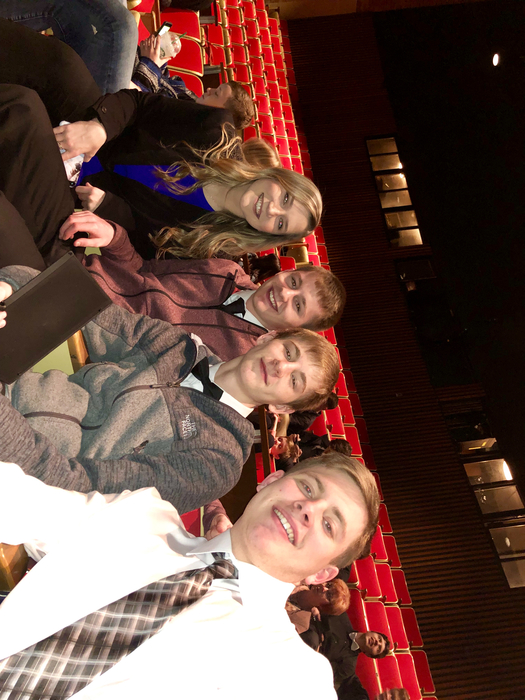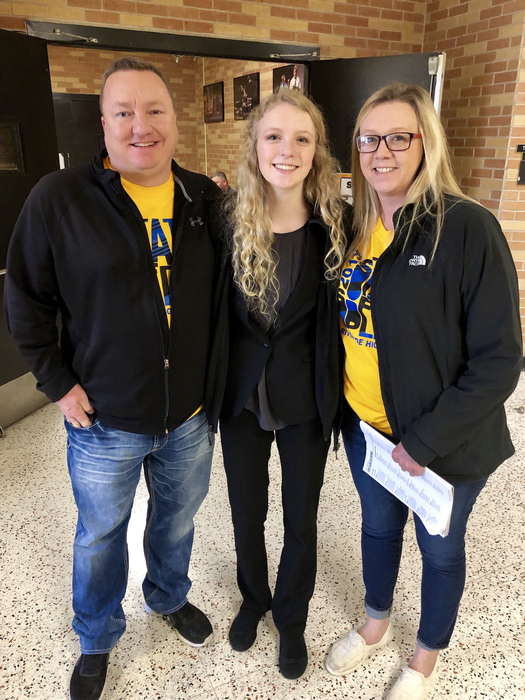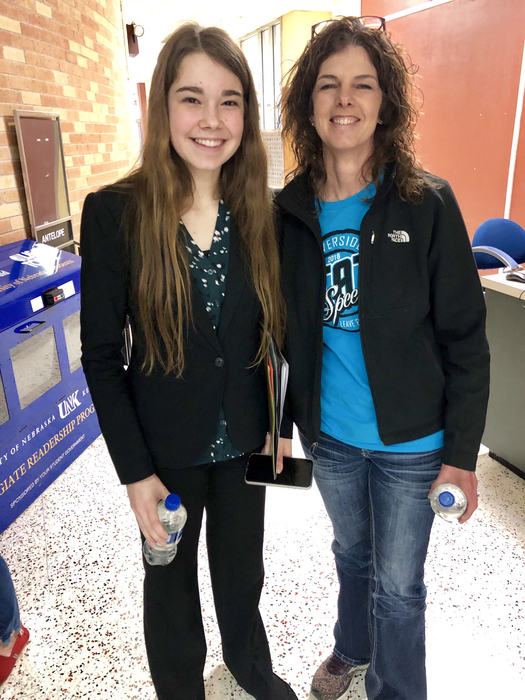 A little pre-team skate and bonding time! Over the hour, they got very good! Buuuuut I think we'll stick to speaking😉😂 #BeACharger ⚡⚡