🎶 We're one week out for the first of our Winter Music Concerts! We hope you can join us! 🎼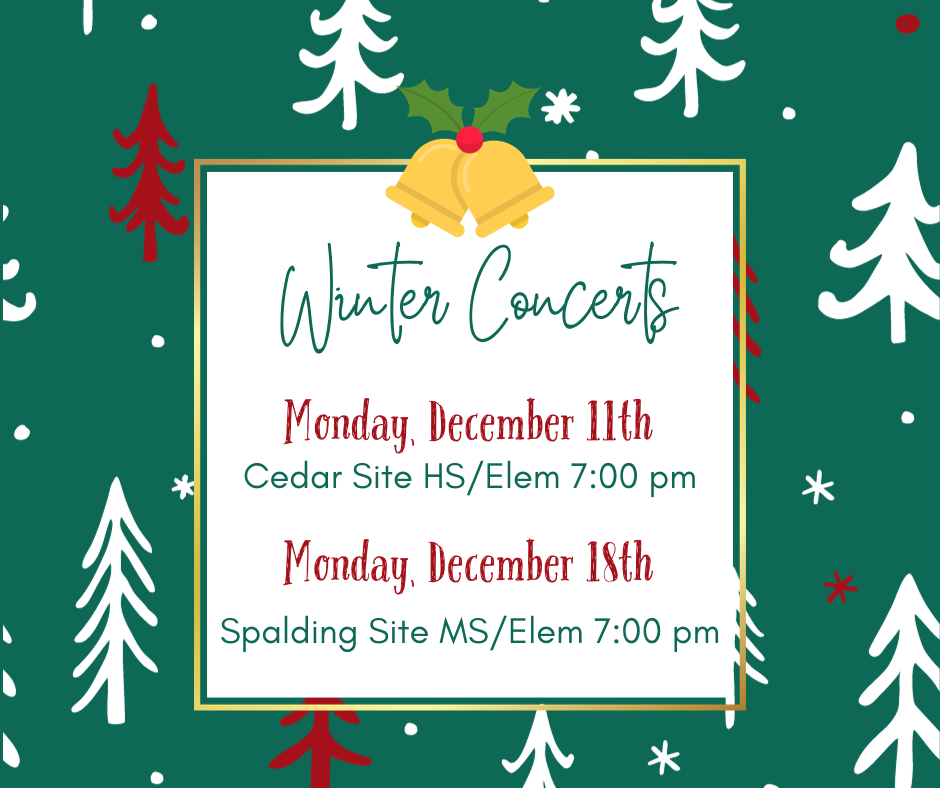 This group of 7th and 8th graders joined Ms. Keber and Mrs. Webb for a viewing of the Christmas Carol at the Golden Husk in Ord.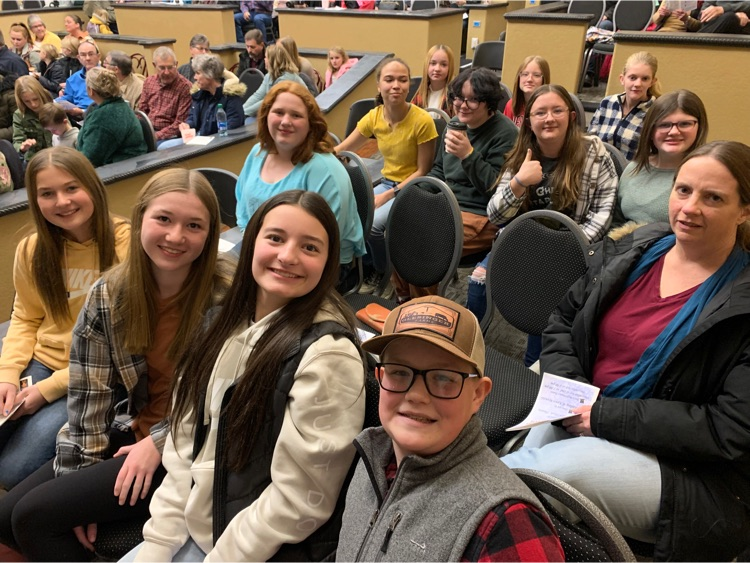 ☃️ Happy December! Here are the happenings for the week! ❄️ 🚨 Due to injuries, JV girls are now playing 2 quarters on Thursday @ Humphrey St. Francis 🚨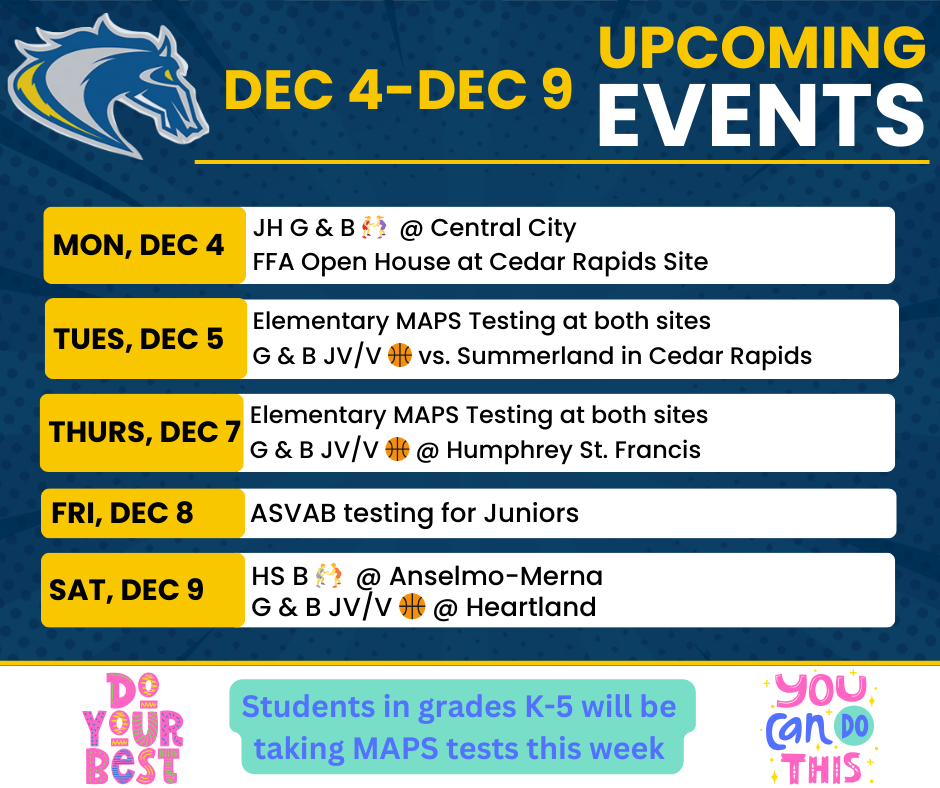 Riverside staff are once again caroling in the communities of Cedar Rapids and Spalding! Please call either office if you'd like to request a location for us to visit. We can't promise that our singing will be professional status, but we are guaranteed to share friendly smiles, kind words, and lots of cheer!
Best of luck to our One Act cast and crew as they compete today at districts! Make this your best performance yet!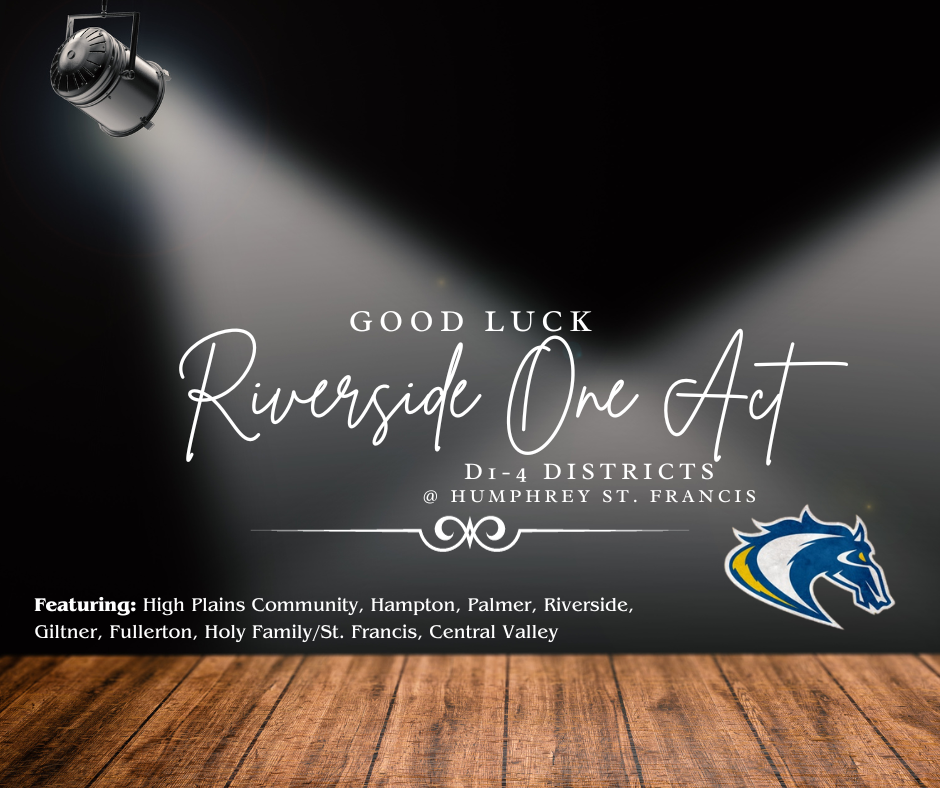 It's time for one of our favorite events of the year...8th grade People of the Past Night! Here's how it works: 🎭 each student has selected a prominent person from the past and researched, written, and rehearsed information about them 💰 to hear the story about each character's life, drop money into their jar and watch them come to life!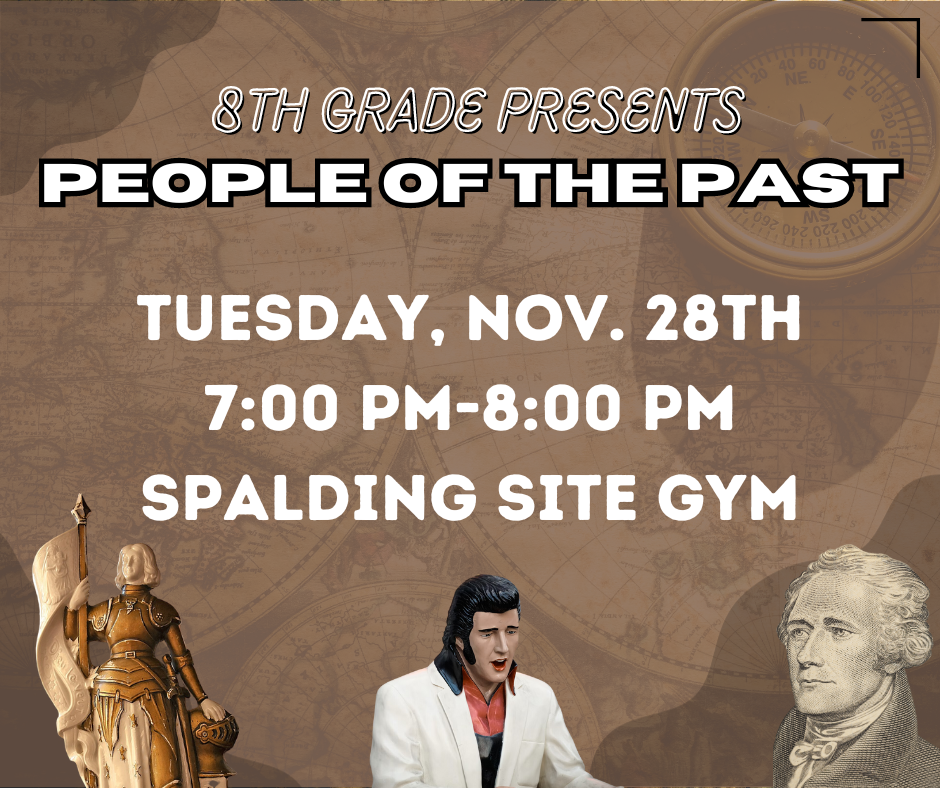 Reminder: state wrestling group ticket order forms and payments are due to either office TOMORROW! Riverside will be placing one group order. Here's how it works: 📄: Pick up an order form from either school office or print one using the link below 📅: Return the form and your payment to either school office by Tuesday, Nov. 28 💻: When tickets are assigned, they will be transferred to you via the email address you provided on your order form
https://drive.google.com/file/d/1h--nNdBEFhhtGlipaUd5ZP0qWkzWSsl4/view?usp=drive_link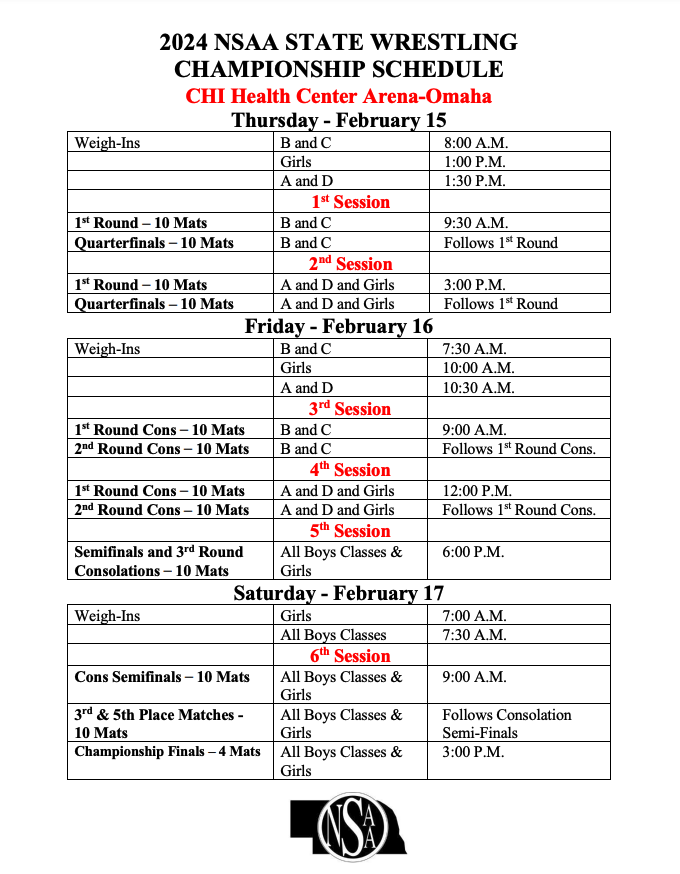 Event happening on Wednesday, November 29th from 5:00-7:00 pm!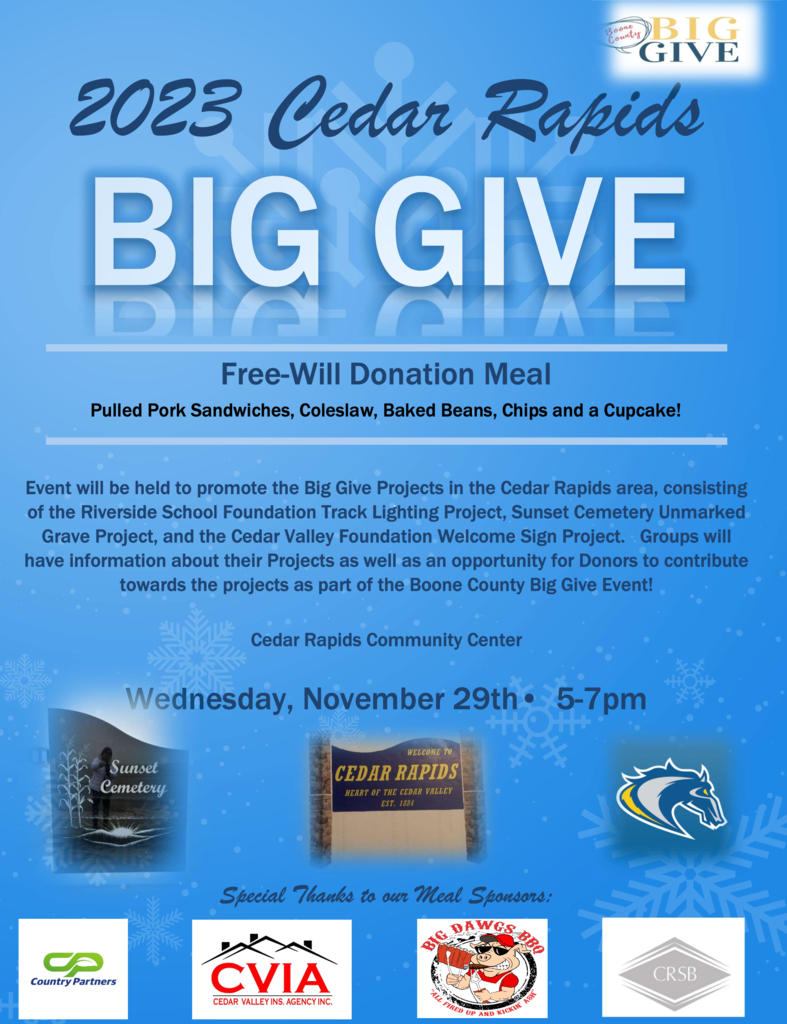 We are so thankful for such great students, staff, and patrons! Enjoy the break and your time with family and friends!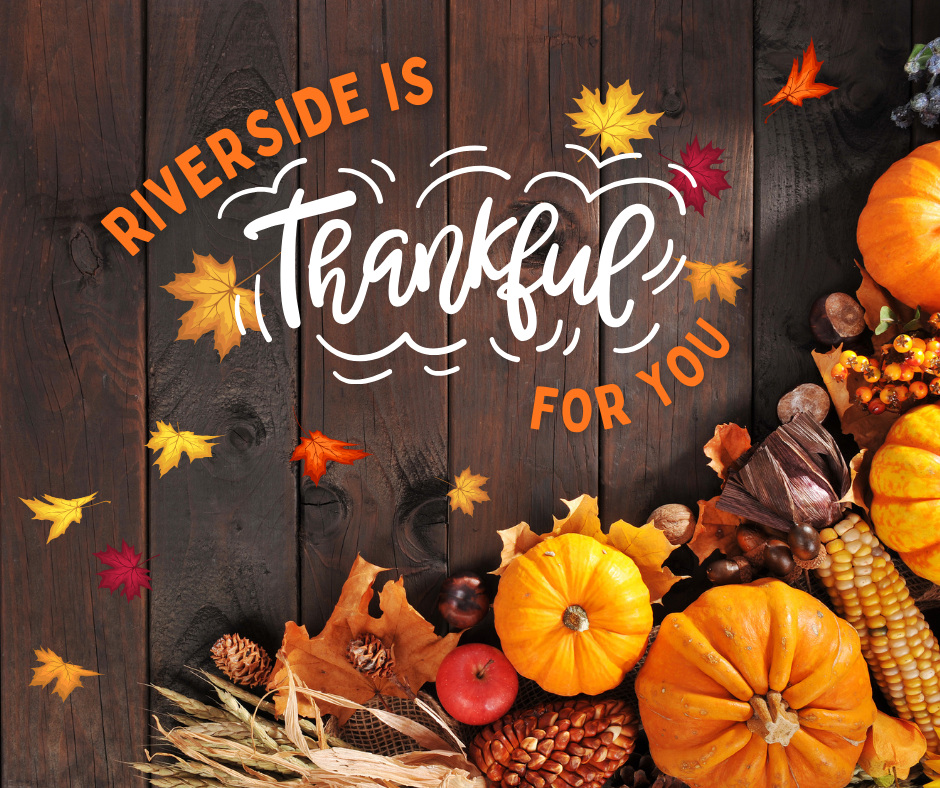 This week at Riverside! Reminder that for Tuesday's varsity basketball games, the boys play first at 6:00 pm followed by the girls at approximately 7:30 pm.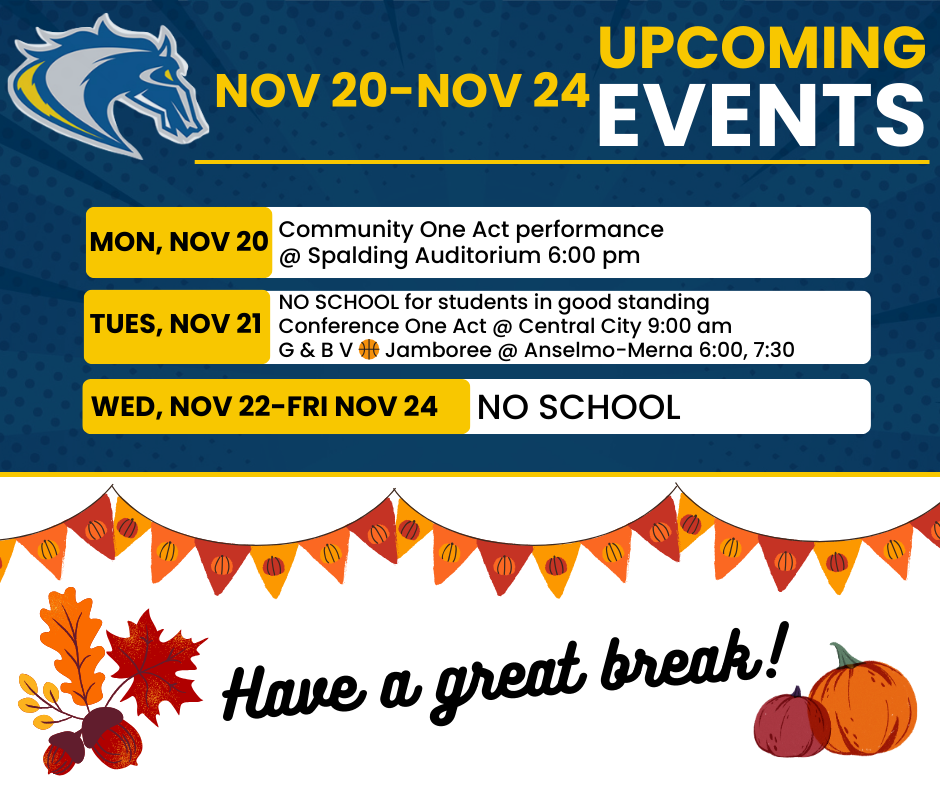 The next two Mondays, our very talented One Act team will be performing their play, "And Others" for the public! The audience will be taken on a journey through the mind and memory of Amanda, a 26-year-old woman with a multiple-personality disorder that resulted from a trauma she suffered at thirteen. When someone tells you to do something, you do it... **For parents of young children, be aware that this play is a serious drama that does entail some simulated violence.**
Spalding Site had middle school, elementary, and afternoon preschool buddies today! Today's activity consisted of conversing over a yummy turkey dinner meal, a photo booth, and recess outside together!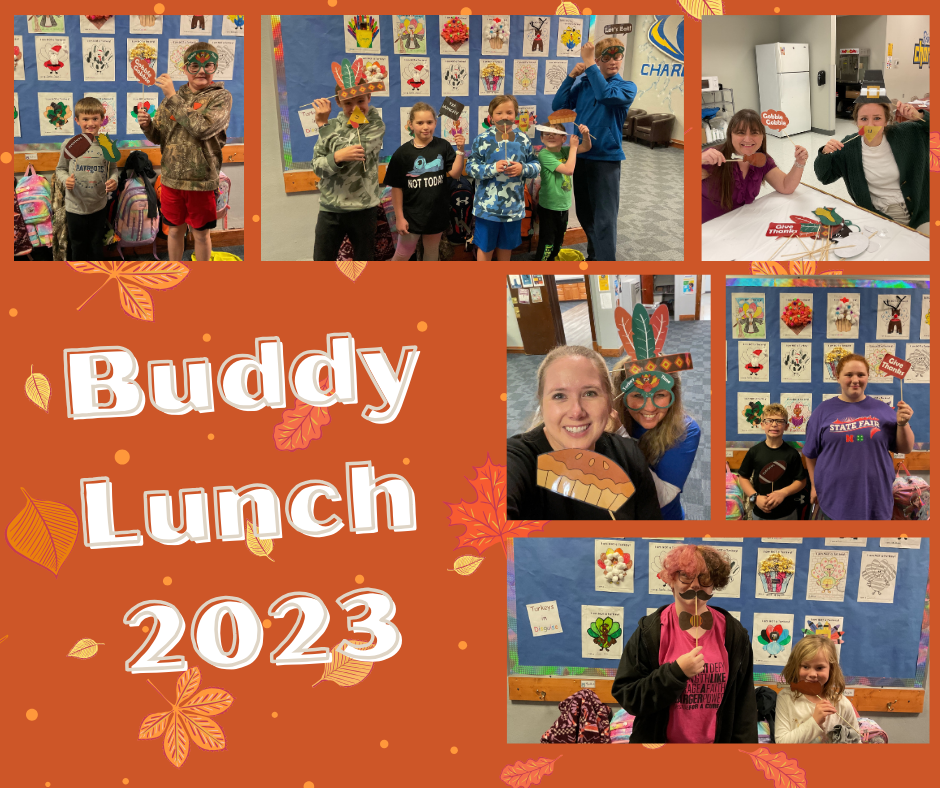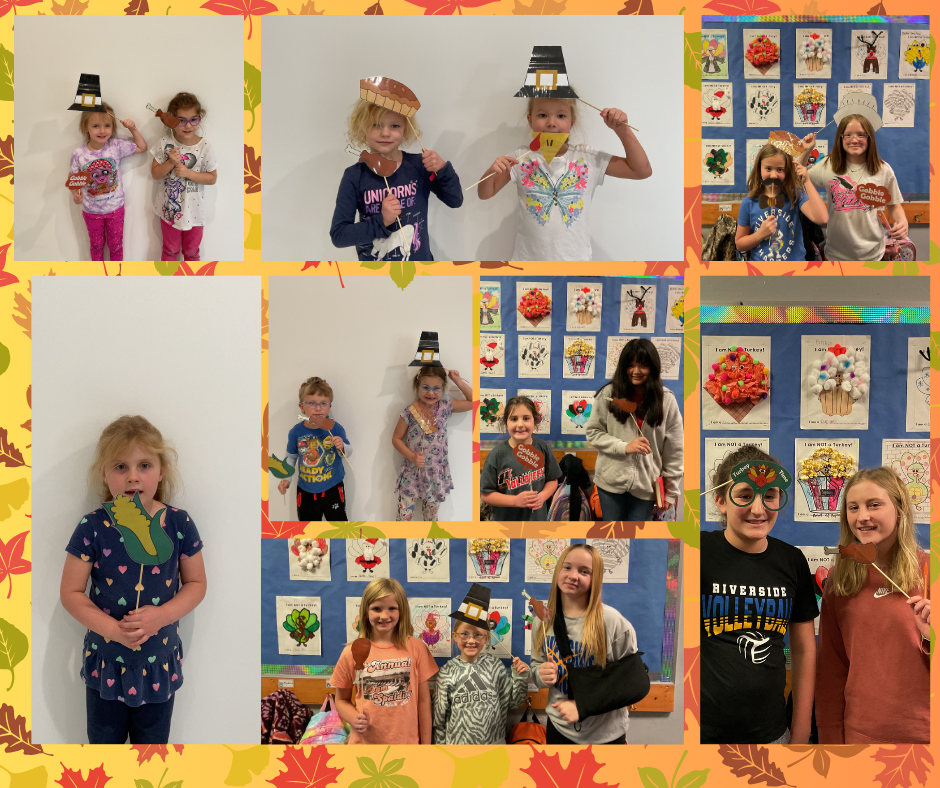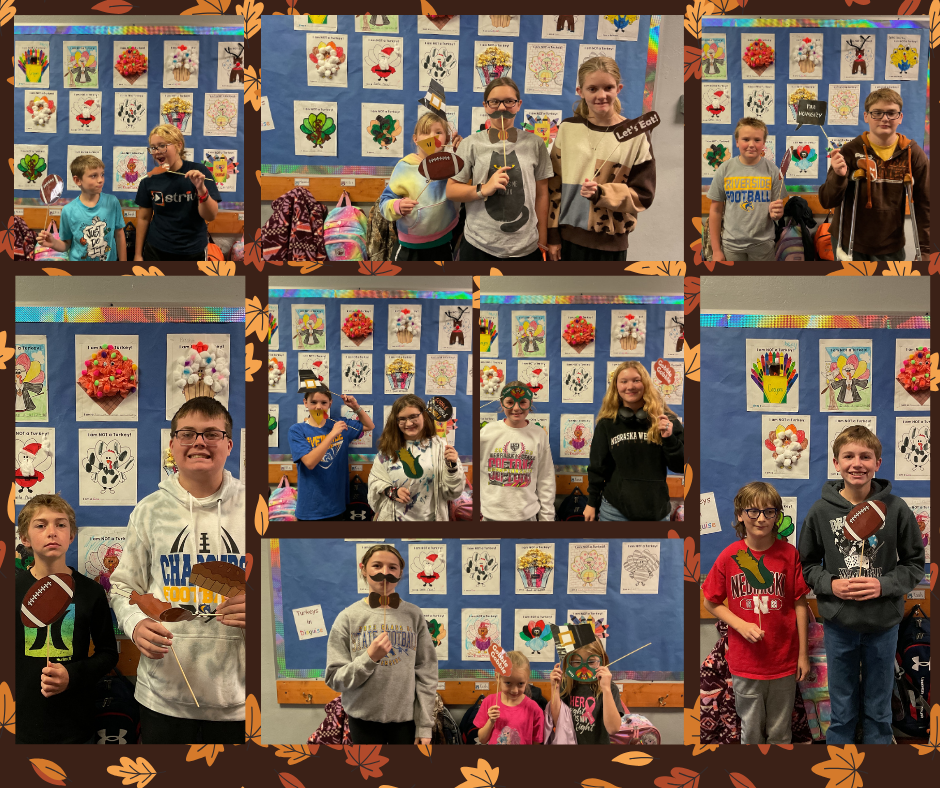 Results from yesterday's middle school wrestling meet at EPPJ! Catie: 1st Kennedy: 2nd Zoey: 3rd Connor: 3rd Way to go, Charger wrestlers! Keep up the great work!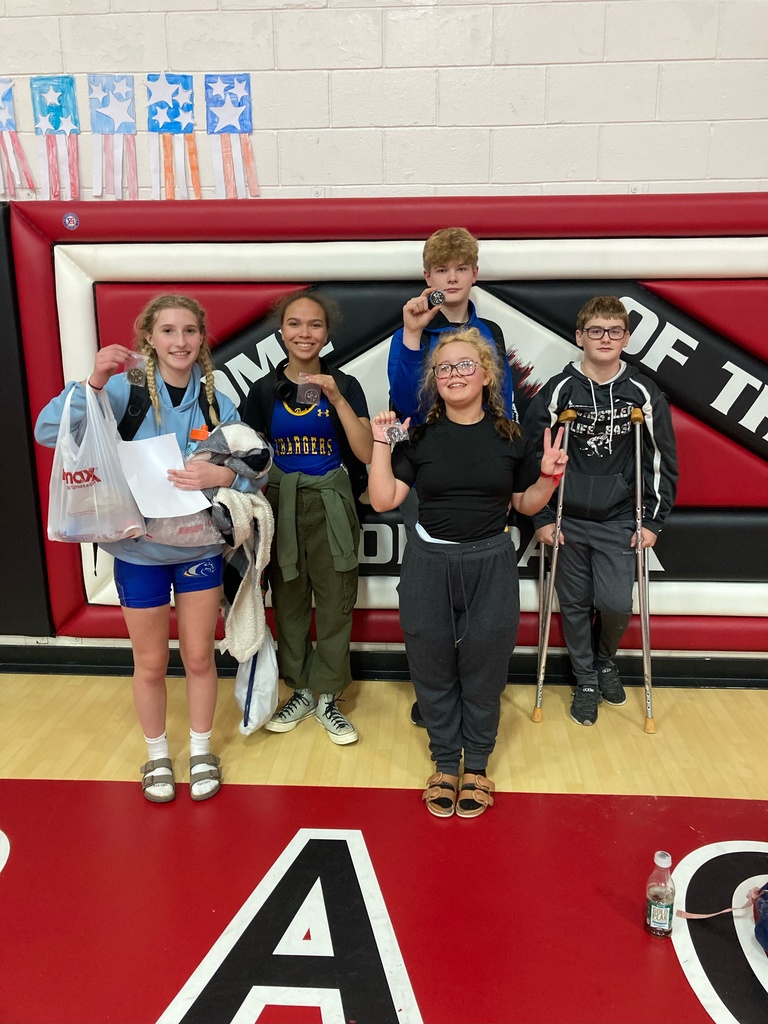 Goldenrod Conference volleyball honors have been released! Congrats to our Riverside student athletes! 🏐⚡️