Thank you to all students, staff, and parents for a wonderful school year! Wishing you a relaxing and safe summer!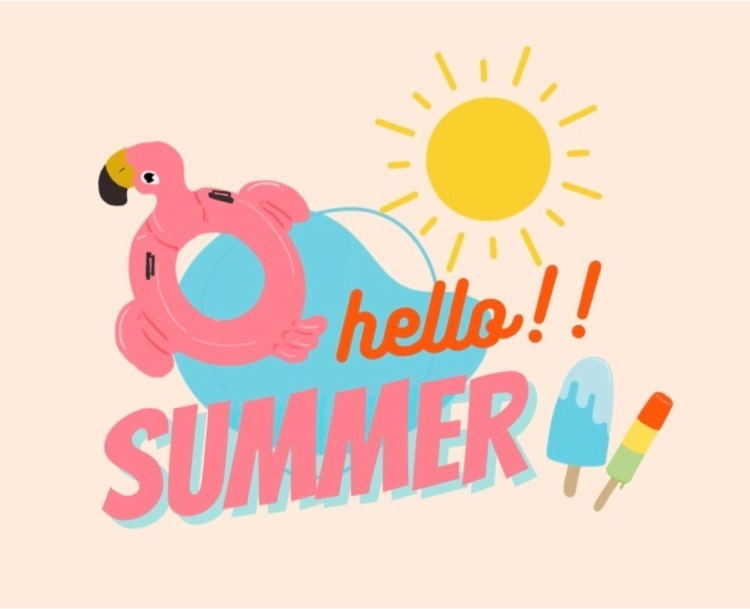 Notice:

All are invited to our pep rally/send off to celebrate our state tracksters and coaches! Hosted at the Cedar Site on Thursday, May 19th at noon.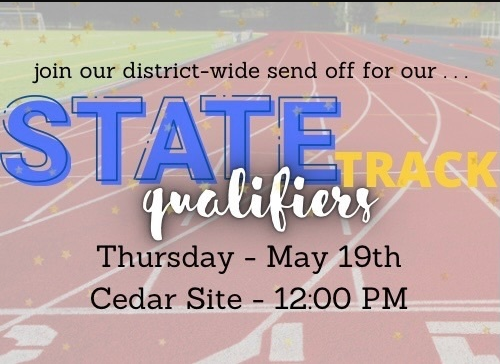 Please join us tonight to celebrate our high school students, coaches, and programs!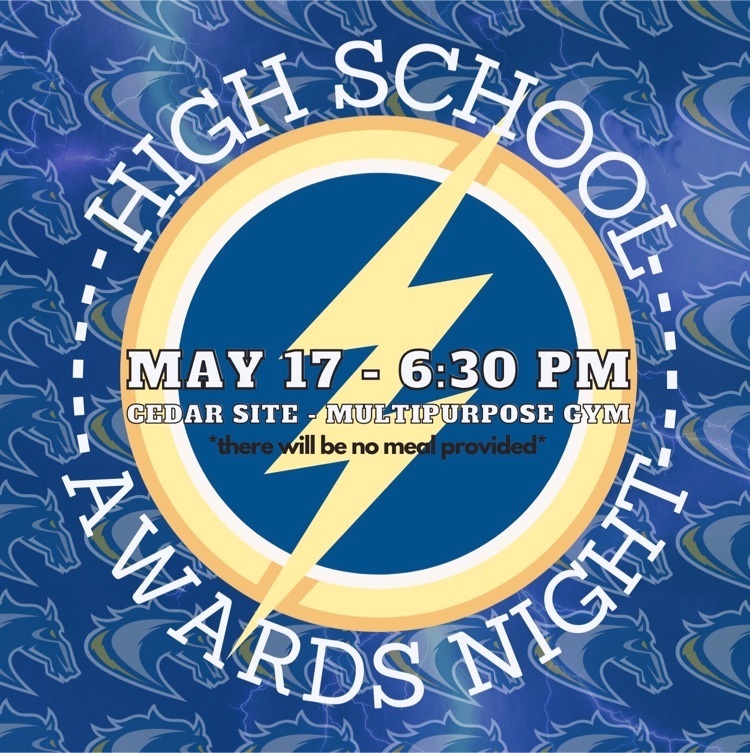 Come join us tomorrow afternoon at the Cedar Site!
Middle School awards and 8th grade promotion is tomorrow night at the Spalding Site gym!
Week at a glance, GO CHARGERS! Have a wonderful SUMMER!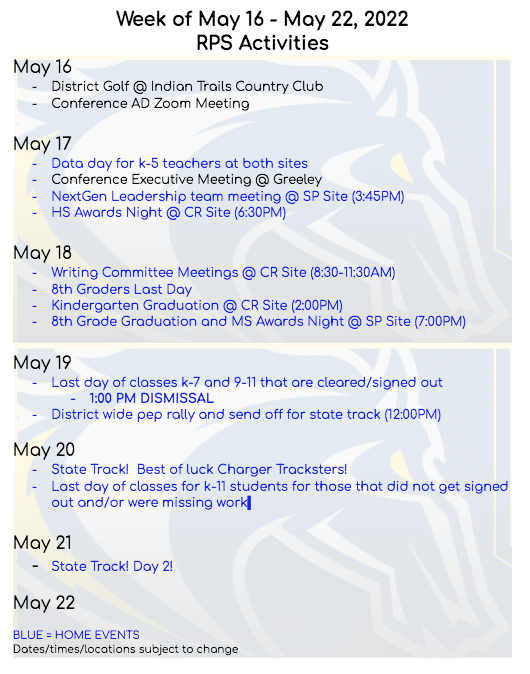 Congrats to Grace M on her 5th place finish in the 200H at the JH State Championship in Gothenburg! She narrowly missed qualifying for finals in the 100H finishing 9th in prelims. Great job on a successful day!

Big shout out to Grace M as she competes in the JH State Track Meet in Gothenburg tomorrow! She will compete in the 100H and 200H! Meet information:
https://nebraskachampionshipmeet.com/
⚡️⚡️ GO CHARGERS⚡️⚡️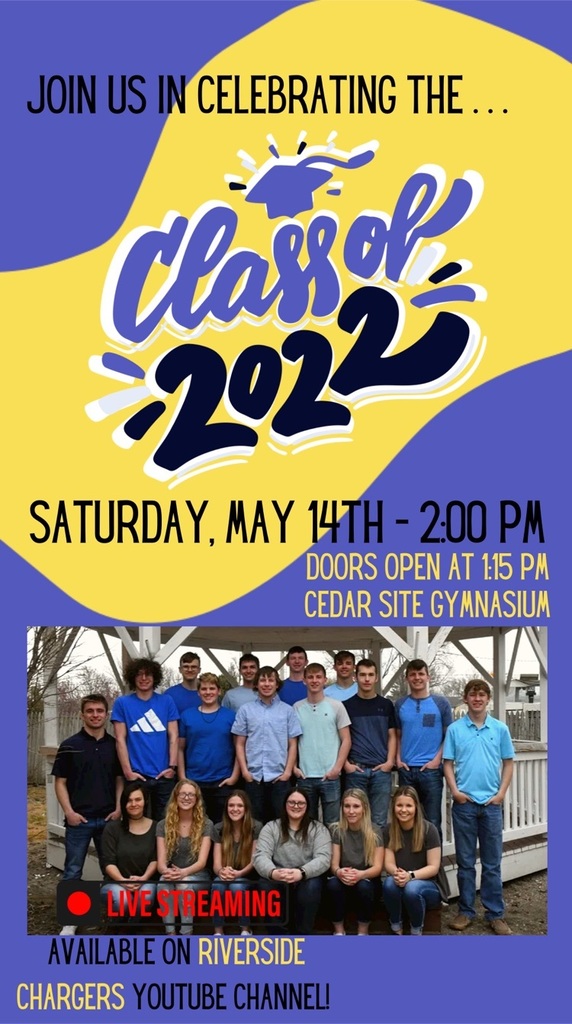 Our preschoolers wrap up their school year tomorrow! Thanks to our littlest Chargers, their parents, and teachers for a great year! Spalding Site hosts their preschool program tomorrow at 3:00pm.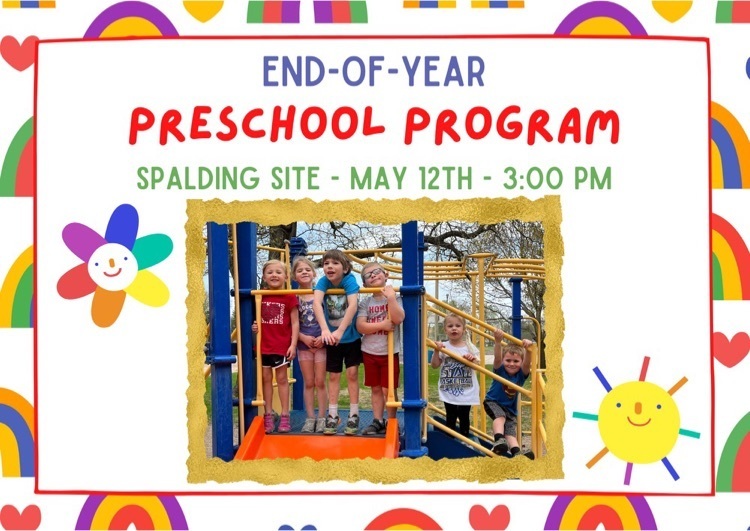 It's district track time! Best of luck to our athletes and coaches as they compete Thursday in Burwell!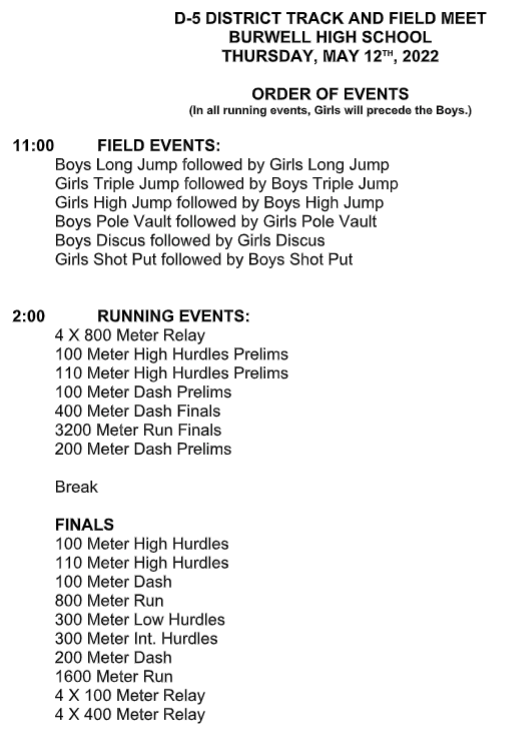 Week at a glance, GO CHARGERS!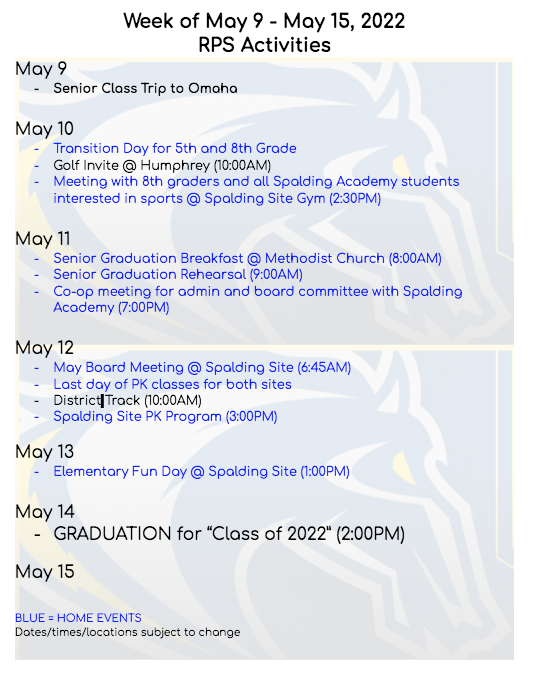 Posted results from the last two track meets as well as season best list. Great job to ALL middle school competitors this season!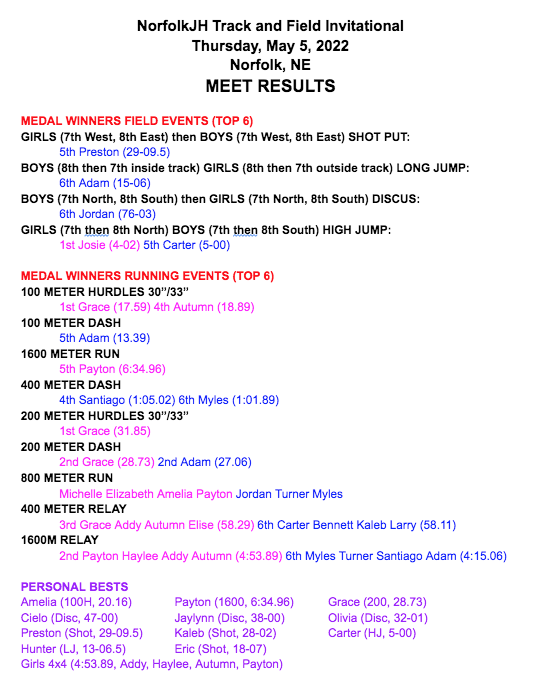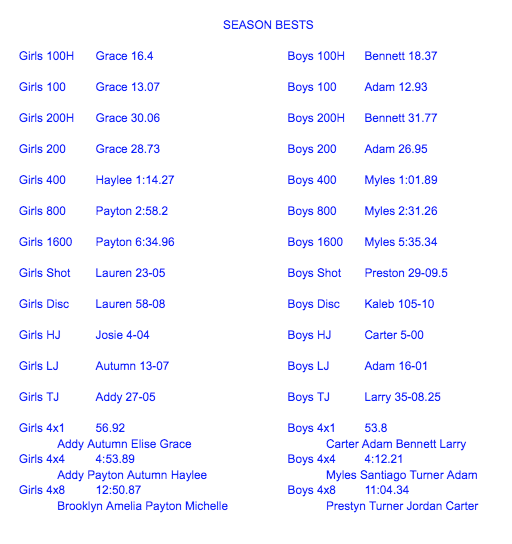 Our school nutrition specialists rock! This year they have worked hard to provide healthy and nutritious meals to students all while dealing with supply chain disruptions. Thank you for all that you do!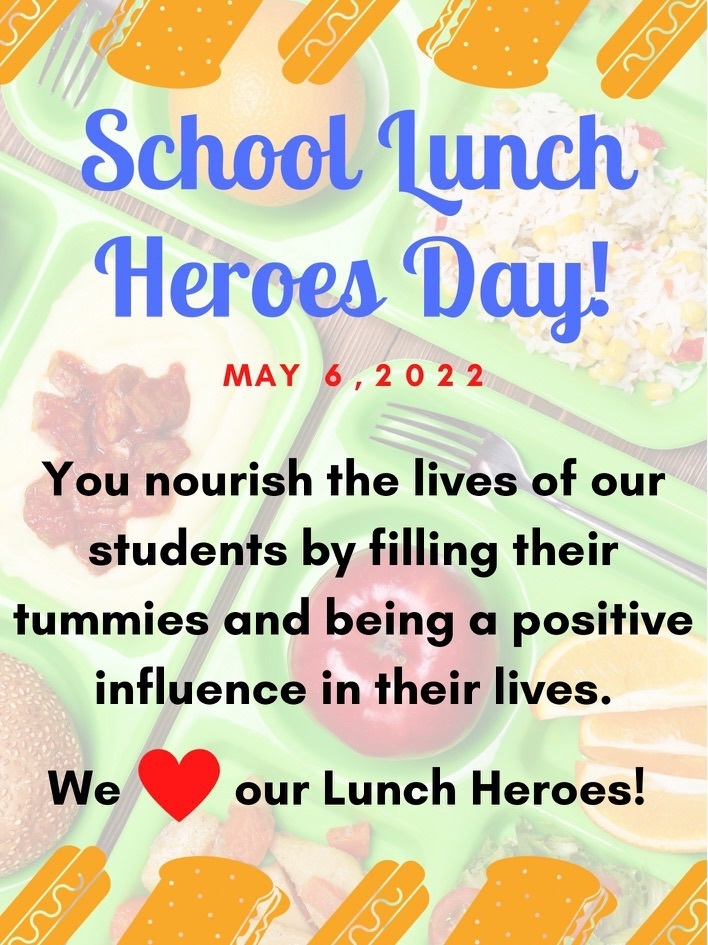 Congratulations to Lane Swerczek our Senior Spotlight. Best wishes Lane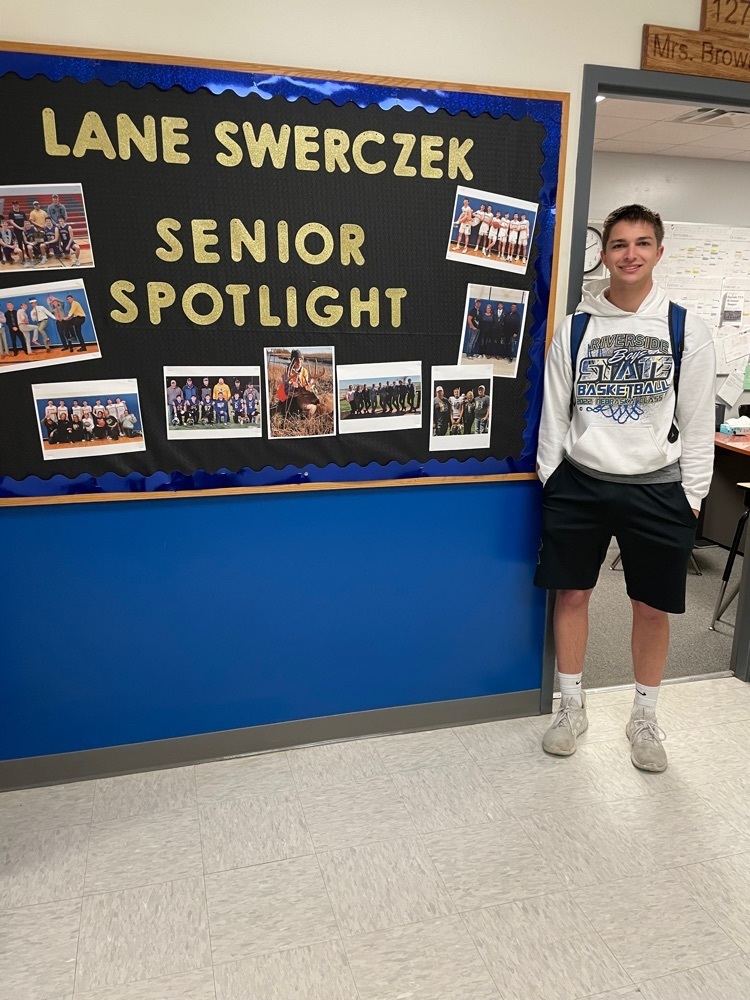 Here are the TENTATIVE event assignments for todays JH Track Meet at Norfolk. Please note that field events begin at 12:30PM and running events begin at 2:15PM. All running events will be finals.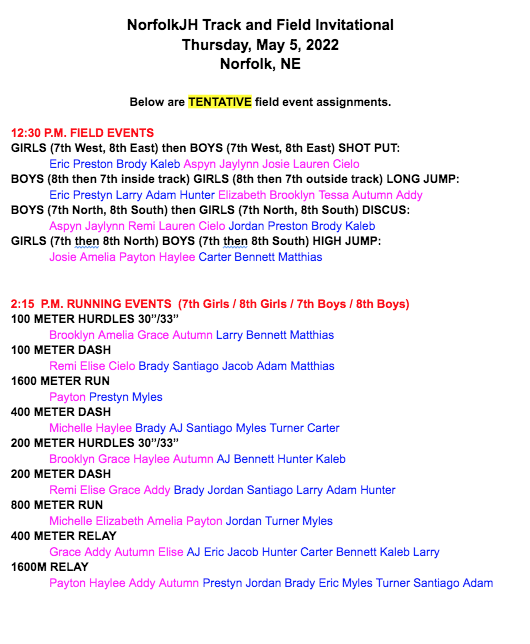 Results from A-Town Showdown meet Grace 1st in 200H (30.79) 4th in 100H (16.88) 6th in 100 (13.62) Great job!
***UPDATE*** Due to weather forecasts the Goldenrod Conference JH Track Meet tomorrow in Fullerton will be a FINALS ONLY meet. Field events begin at 9:00AM and running events will now begin at 11:00AM. Attached are TENTATIVE event assignments. Bus leave times will be 6:50AM from Spalding and 7:10AM from Cedar!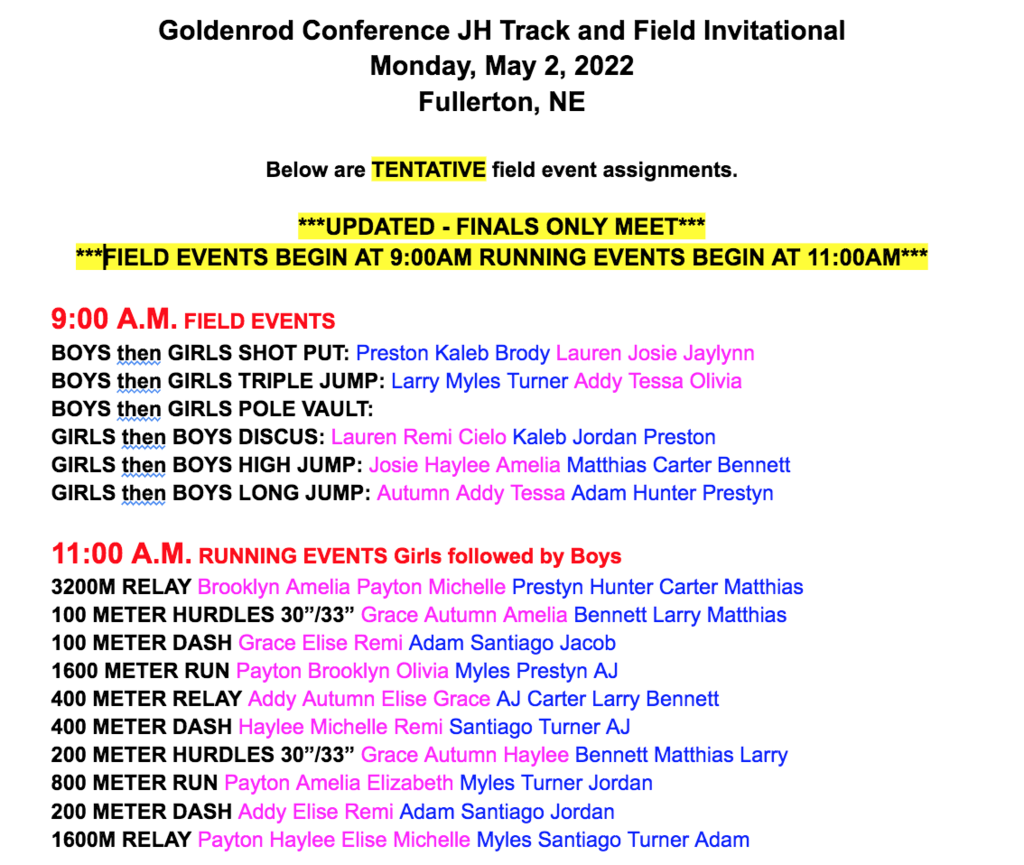 Shout out to Grace M as she qualified and will be competing today at the A Town Showdown (a junior high showcase event) in Aurora! Running events begin at 4pm. She will be competing in the 100, 100H and 200H!