Riverside's facilities at both Spalding and Cedar Rapids are off-limits from May 30-June 10 due to gym floors and hallway floors being refinished. Thank you for your understanding.

And just like that all students are checked out and off to enjoy their summer adventures! We want to thank all parents, students, and staff for a wonderful 2022-2023 school year!

Reminder tonight is the Middle School Awards Night and Eighth Grade Promotion at 7:00 in Spalding. Doors open to the public at 6:45.

Today is the day! We're hoping for great weather and low scores for our golfers as they compete at D-3 districts today in Burwell! Go get 'em, Chargers!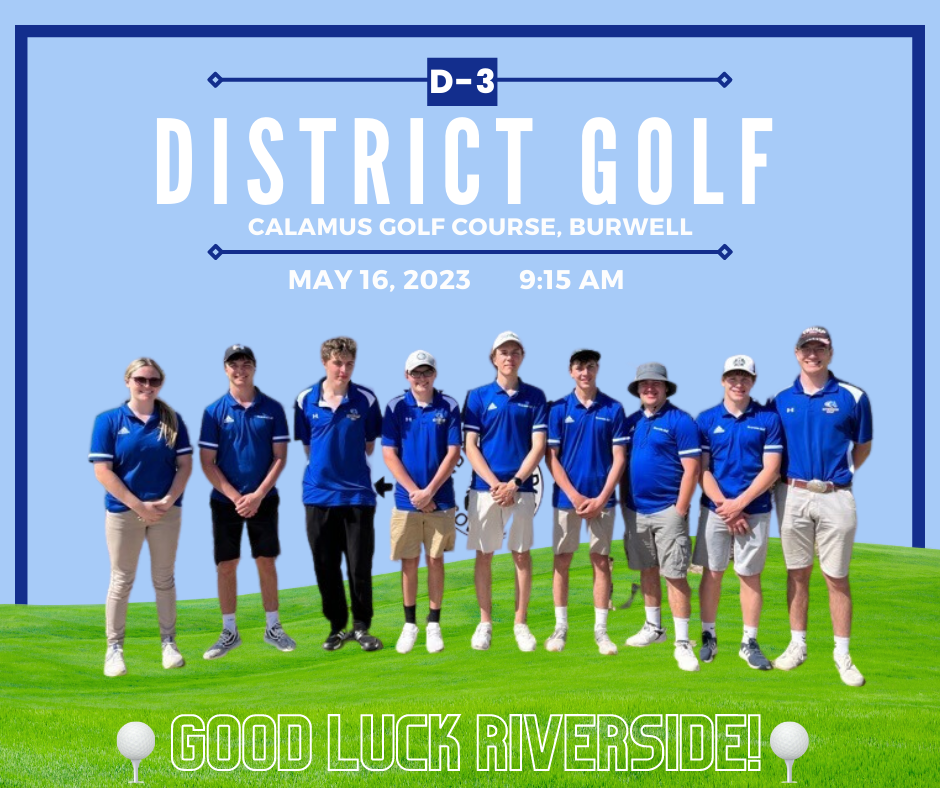 Join us on Wednesday as we recognize the accomplishments of our middle schoolers during the 2022-2023 school year and promote our 8th graders to high school!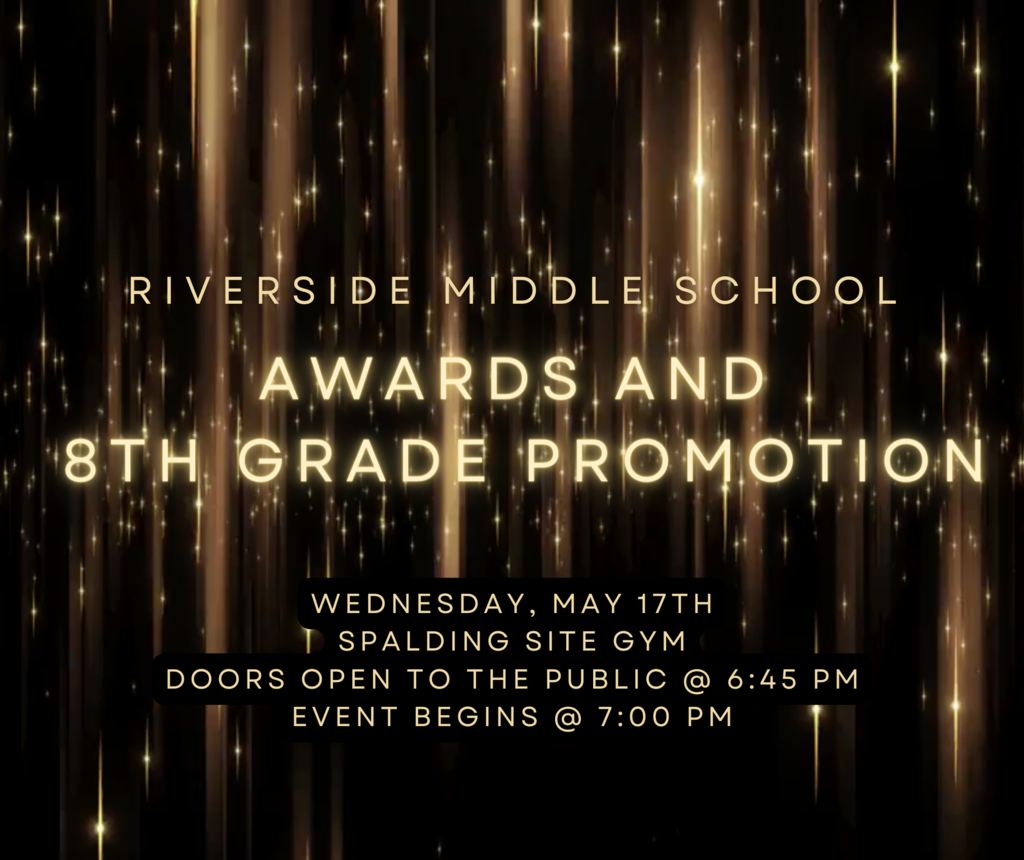 Can you believe it? We sure can't! We're down to the final few days of school!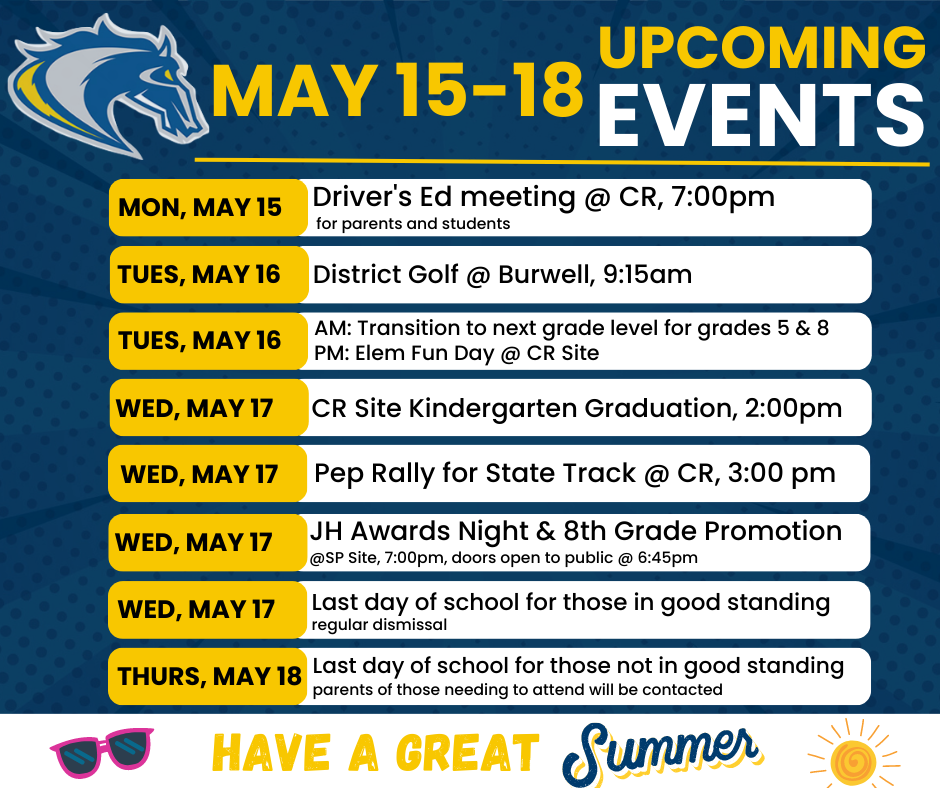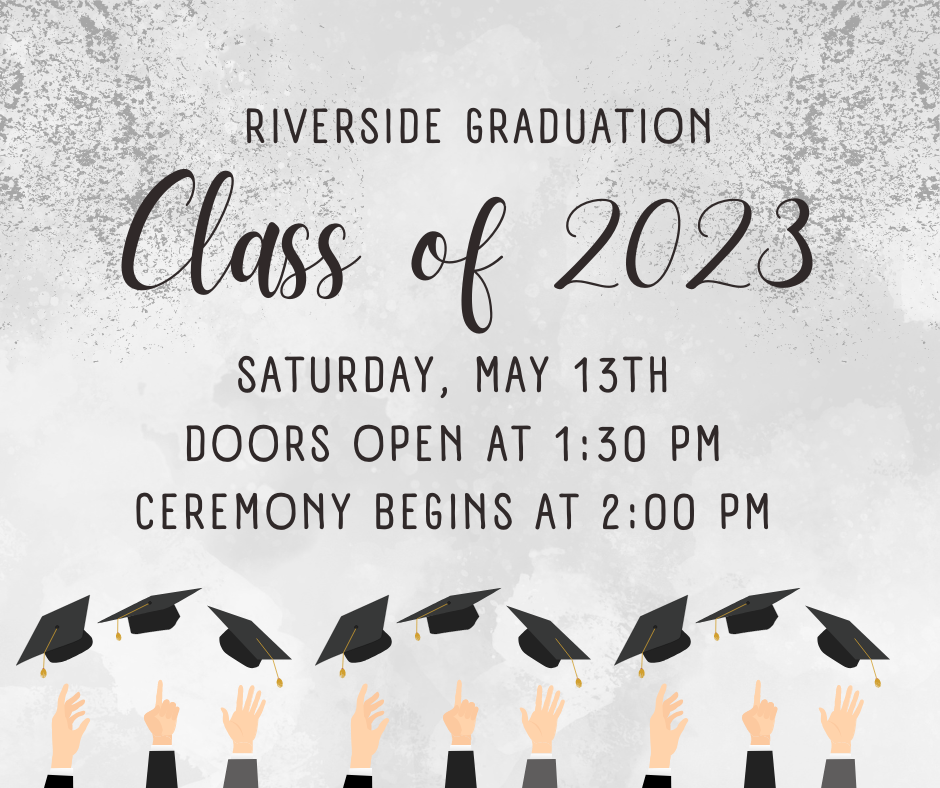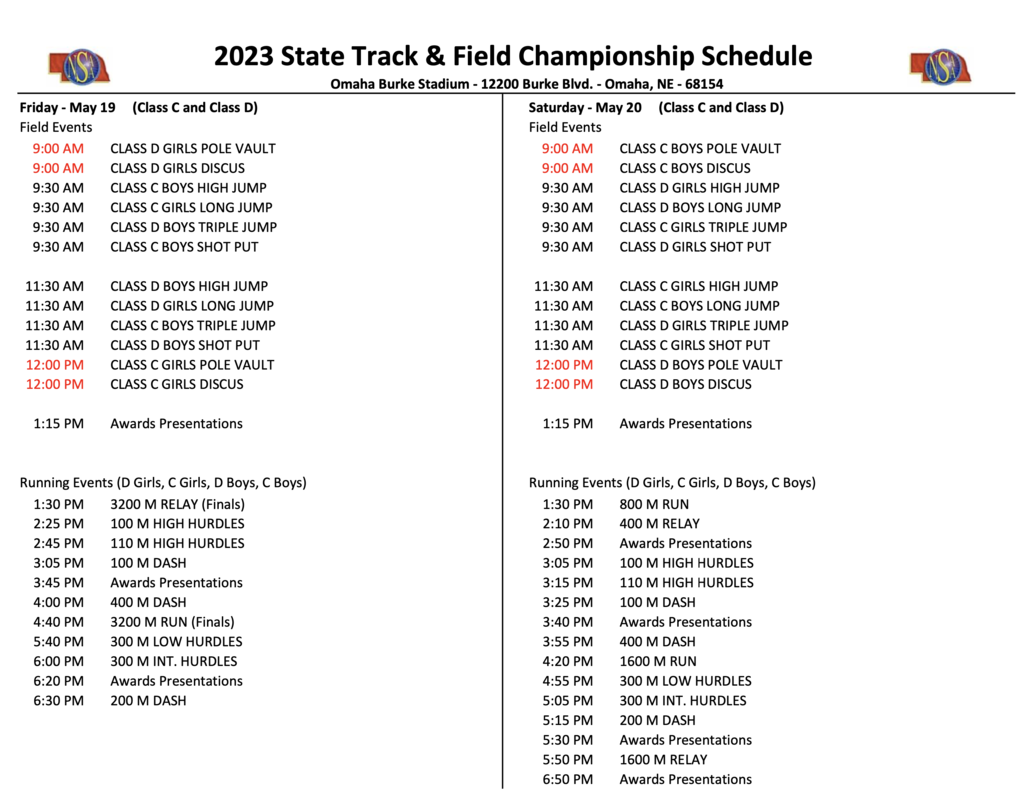 ☀️ We've reached the ONE WEEK mark! 🍉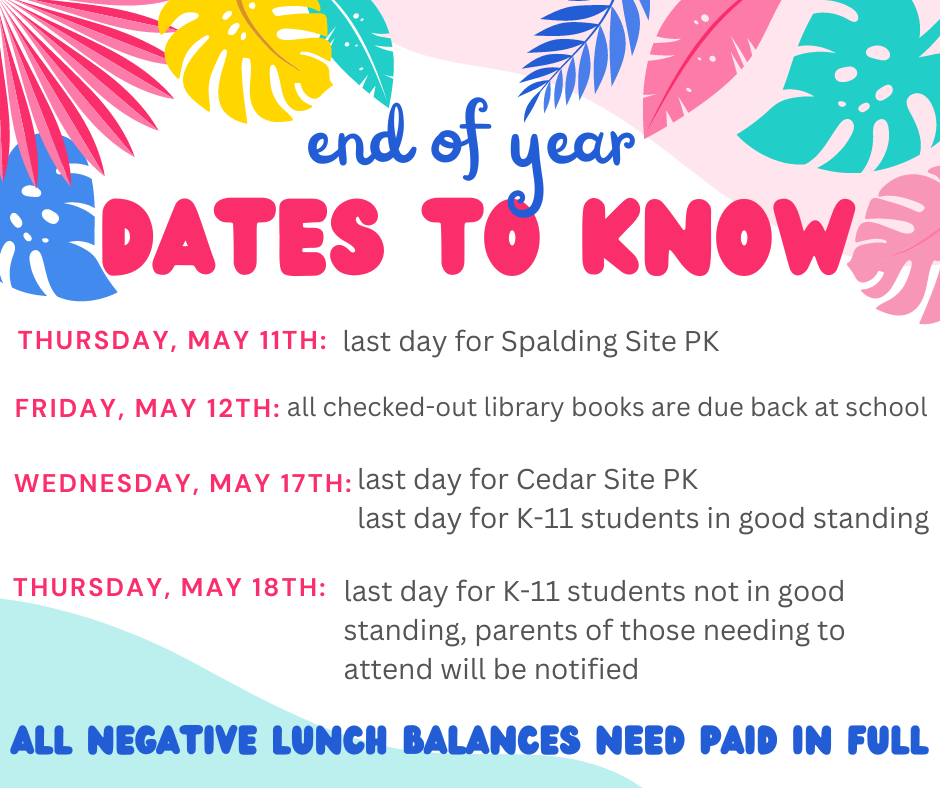 Our Chargers have worked hard all season and are off to Burwell today in hope of state qualifying performances! Field events begin at 11:00am with running set to start at 2:00pm. You got this, Chargers!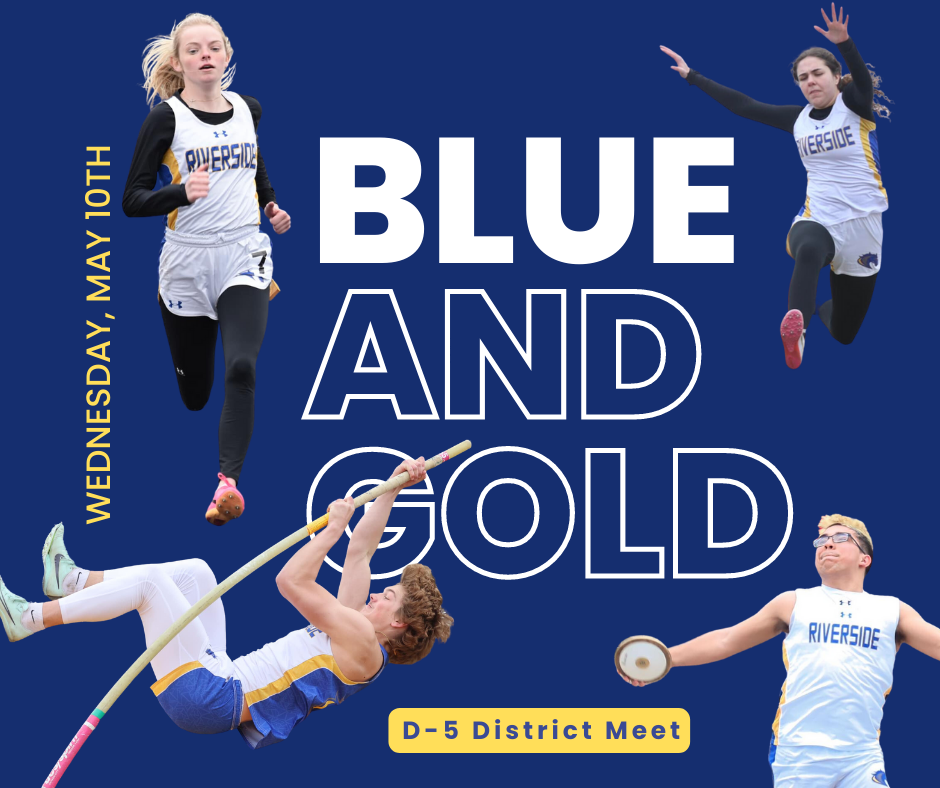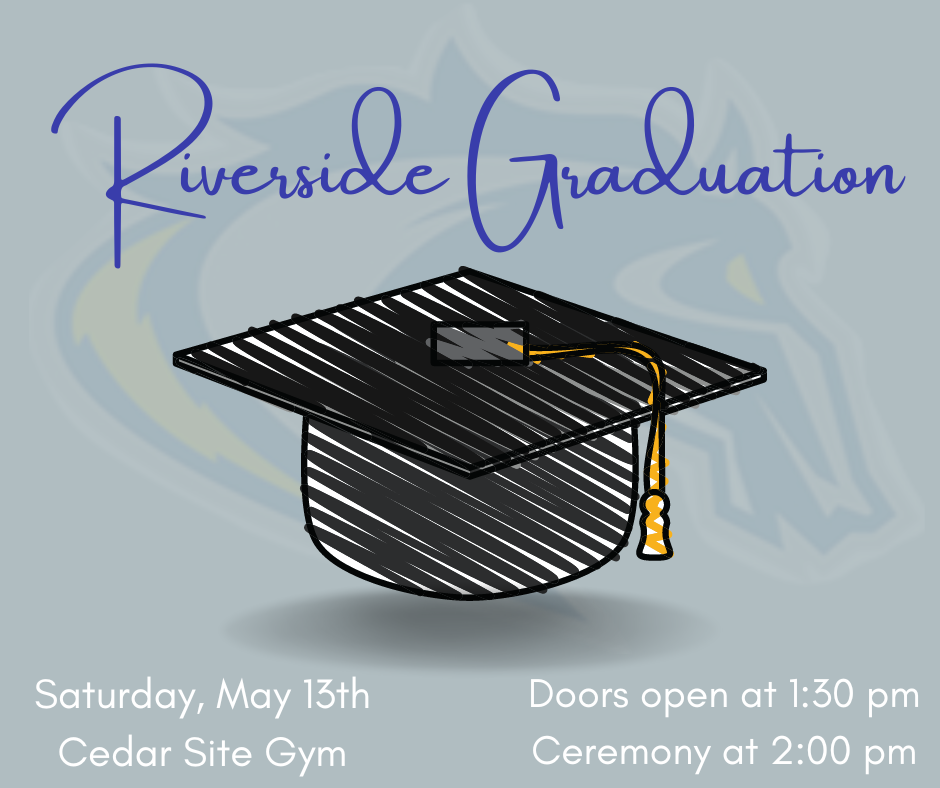 It's the last full week of school, and it sure is full of wonderful opportunities to support and honor so many of our students! Let's make it a great one, Chargers! ⚡️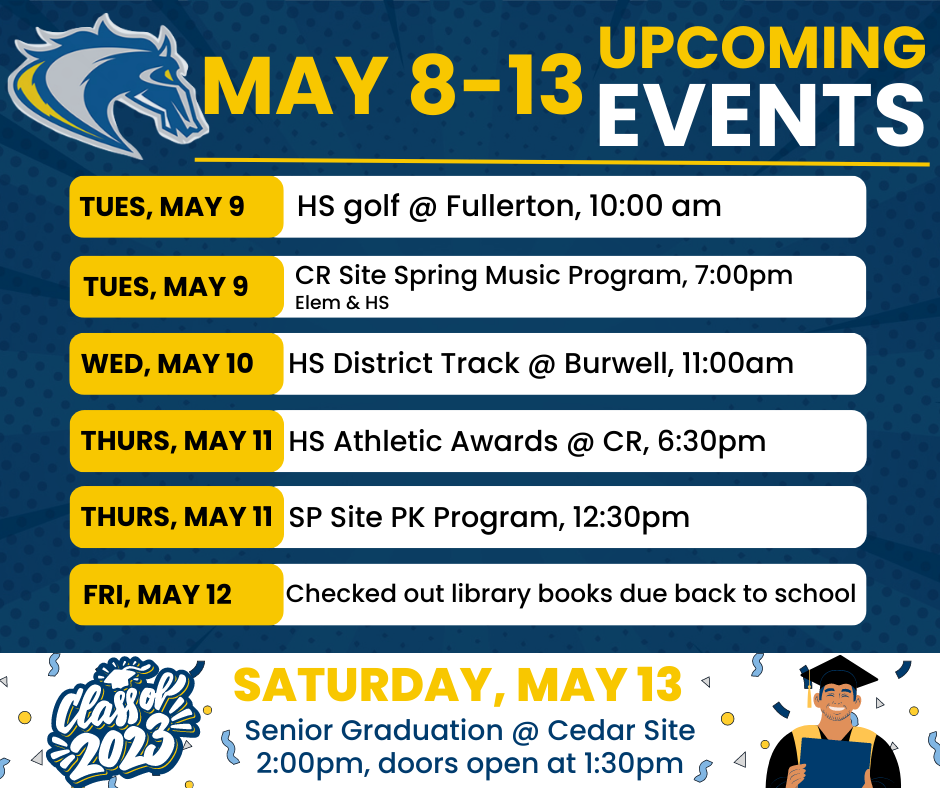 We welcome our newest members to the National Honor Society. Congratulations to all our Riverside members!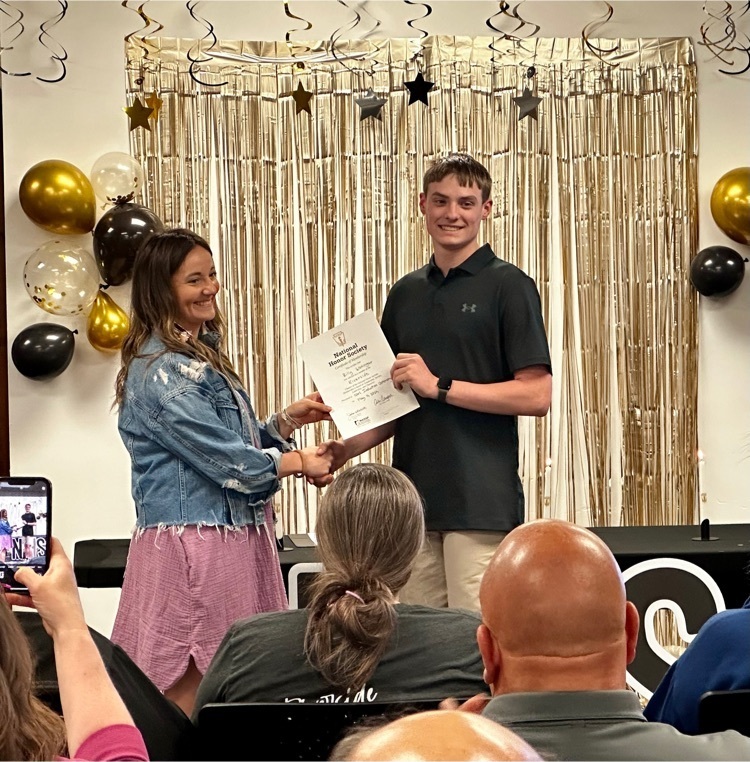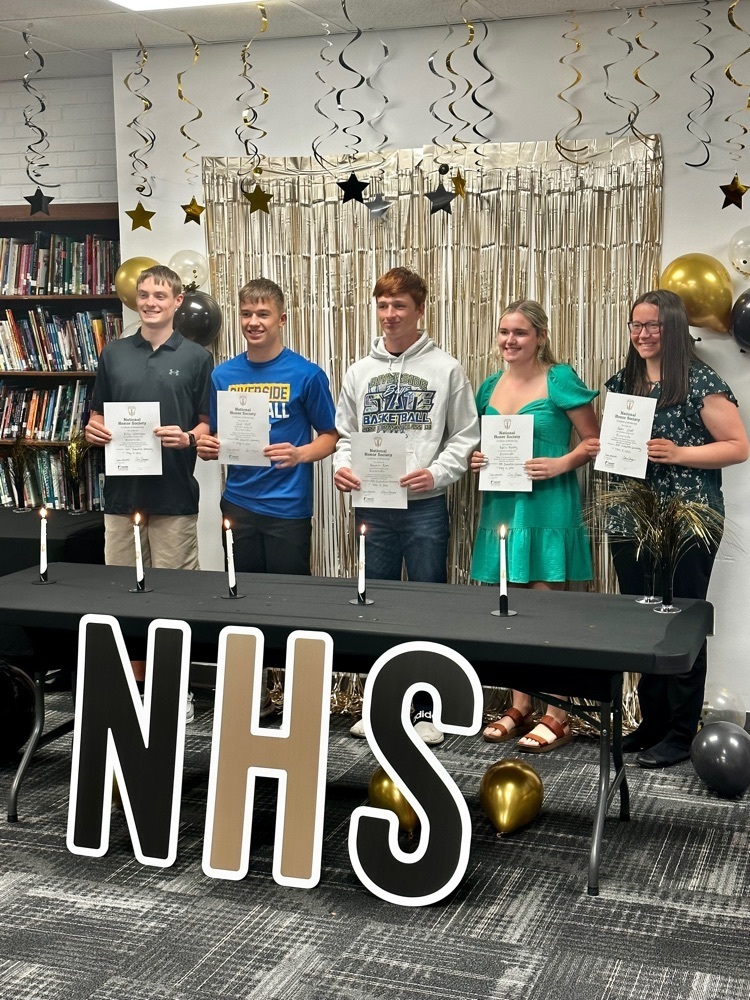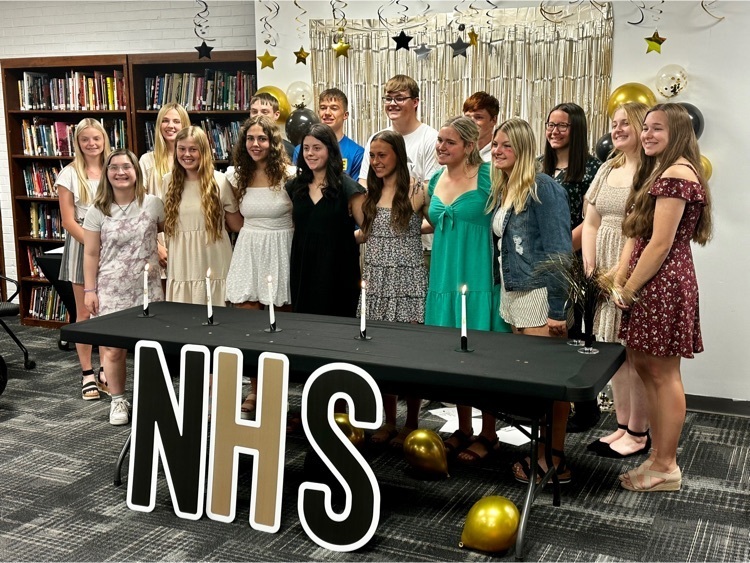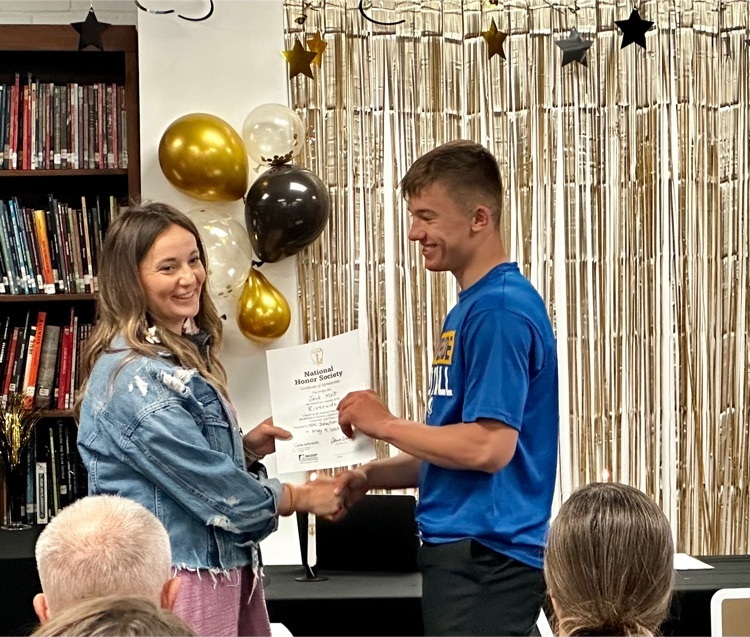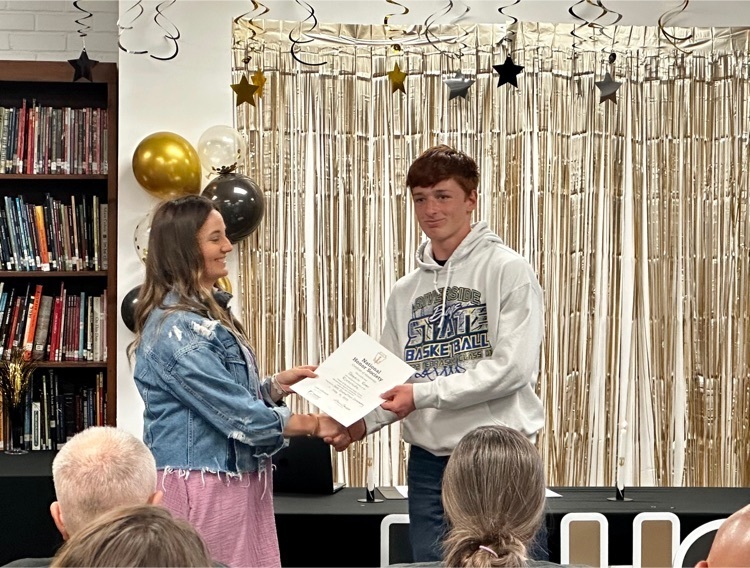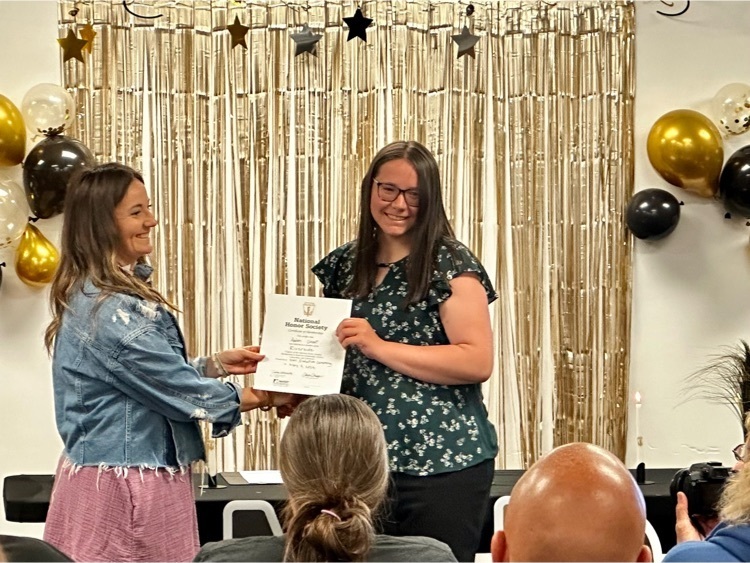 Today was the day we honored one of our very talented seniors! The UNK Bilingual Service Scholarship provides up to $24,000 to live in university housing. The scholarship is awarded to students pursuing a degree in a service field with high need for bilingual professionals. There were over 1,200 applicants received and 20 scholarships were awarded to students from 16 Nebraska communities. Our very own David Lozano was one of them. Congratulations David and good luck on your future as a Loper!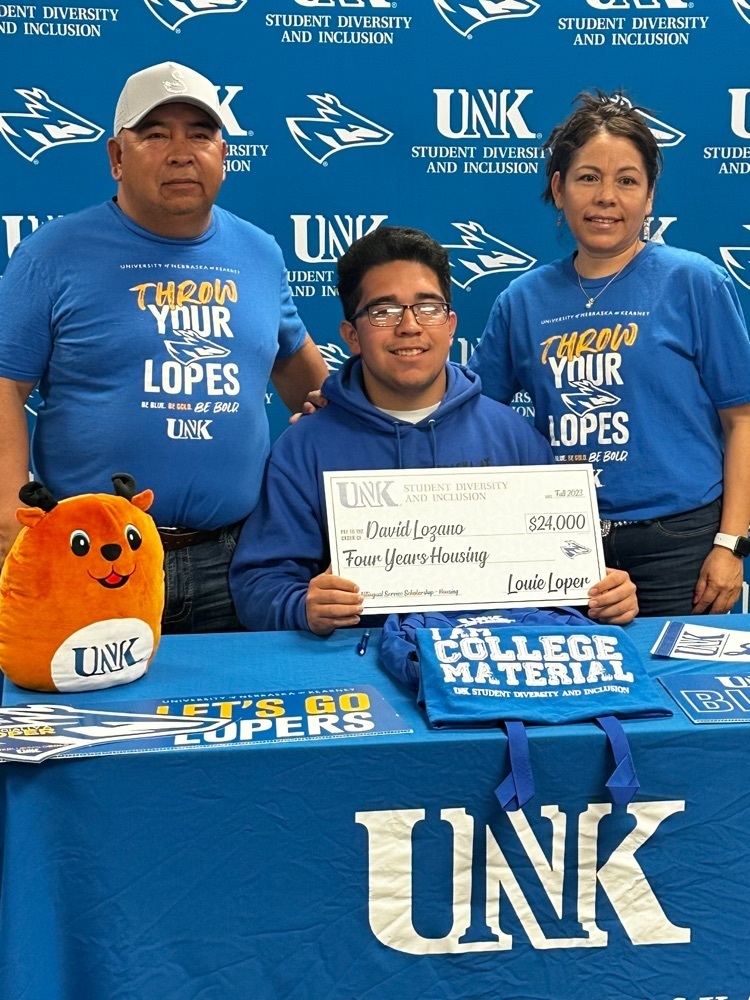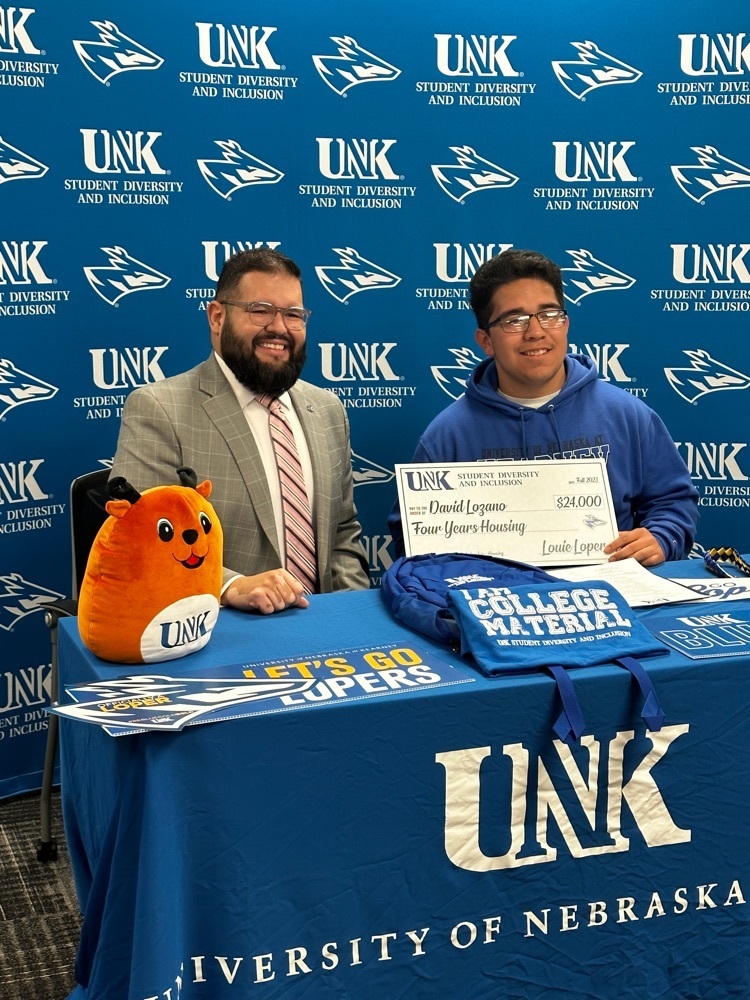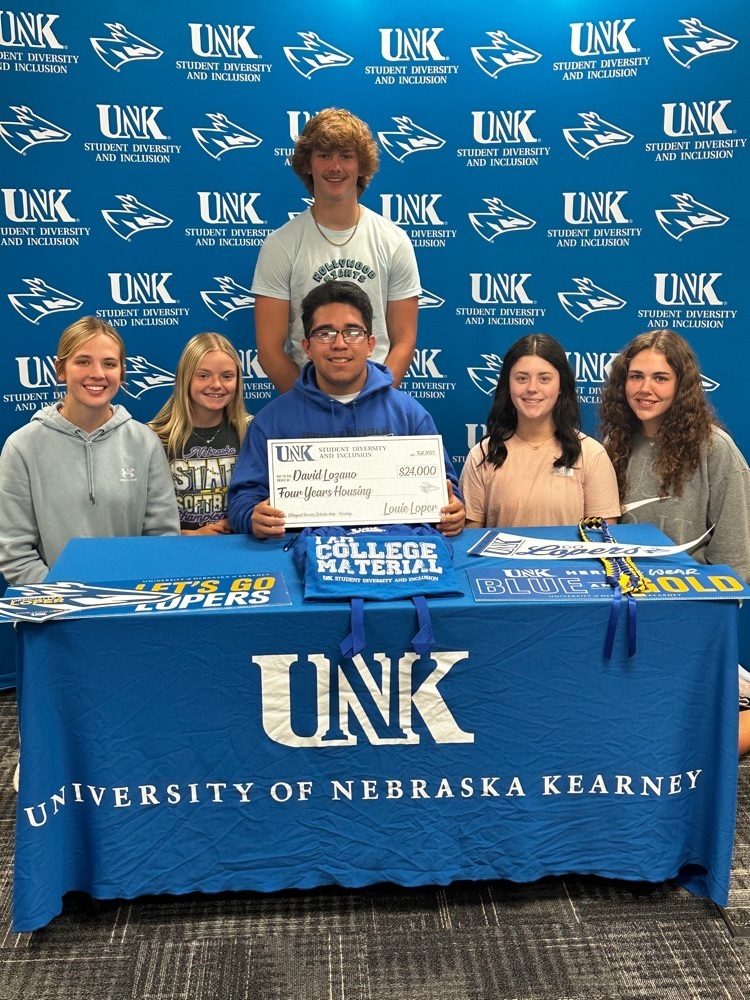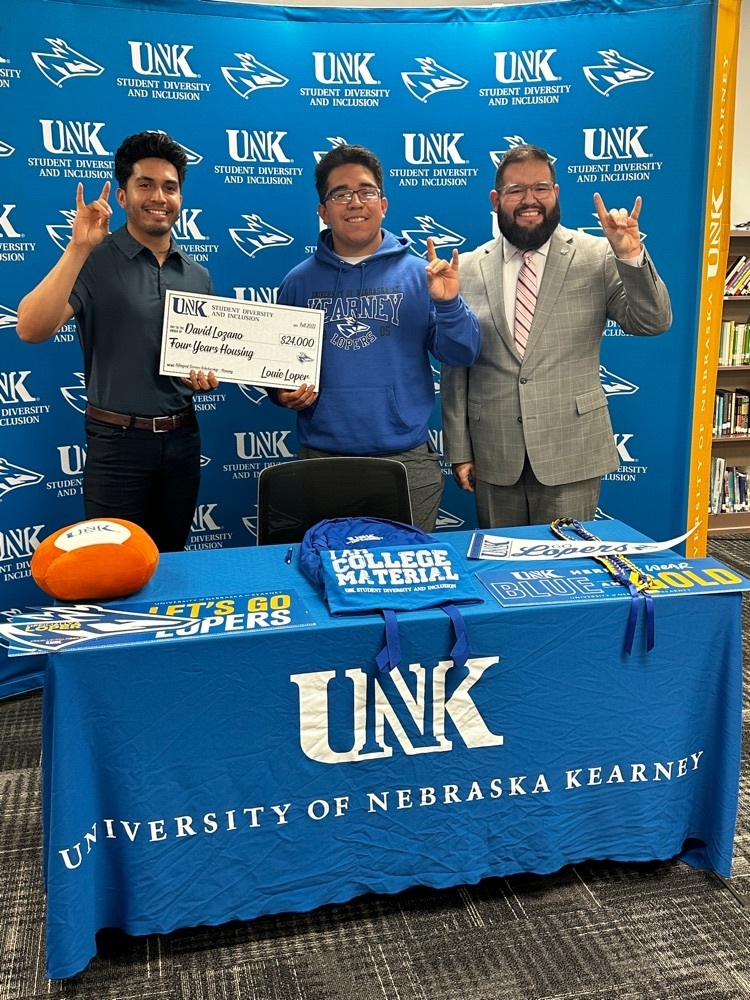 The Riverside golf team competed in the Goldenrod Conference tournament today at Indianhead Golf Club in Grand Island. Leading the Chargers individually was Joris Rinow who shot a 95 and placed 5th. Caidyn Carraher shot a 98 and placed 10th. The team shot a 428 and placed 4th. Way to go, Chargers!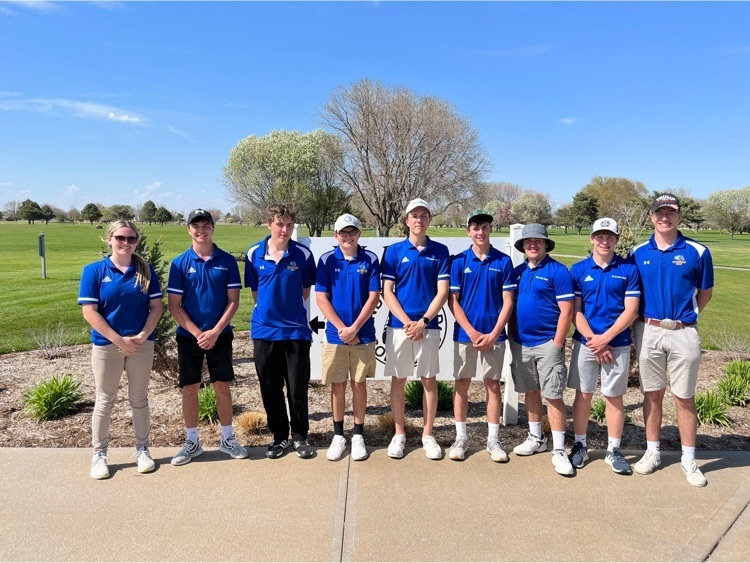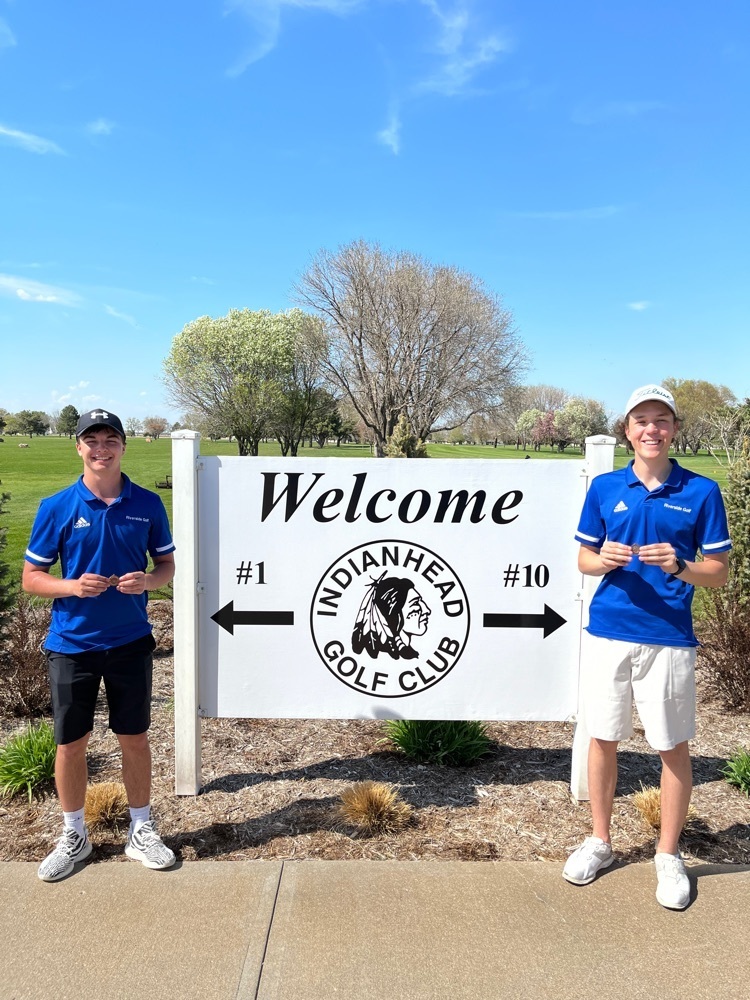 Reminder of our high school awards programs taking place tomorrow and next Thursday!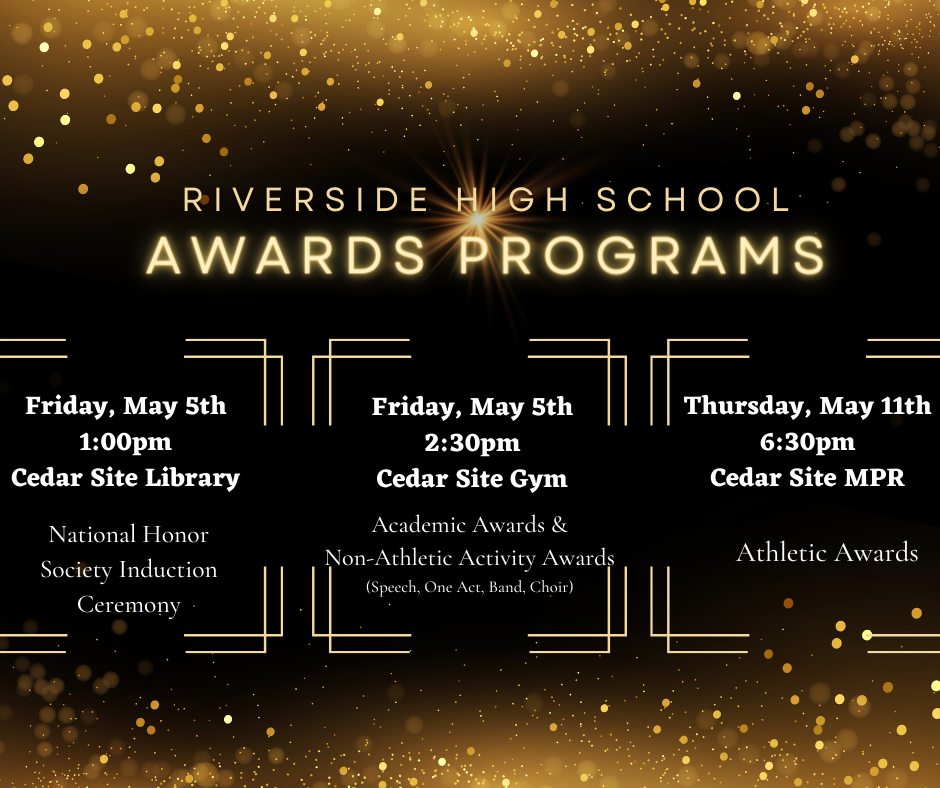 Tomorrow's JH Track Meet at Norfolk will be held at Norfolk Senior High 801 Riverside Blvd Norfolk NE, 68701
TENTATIVE event assignment for Norfolk JH Invitational on Thursday May 4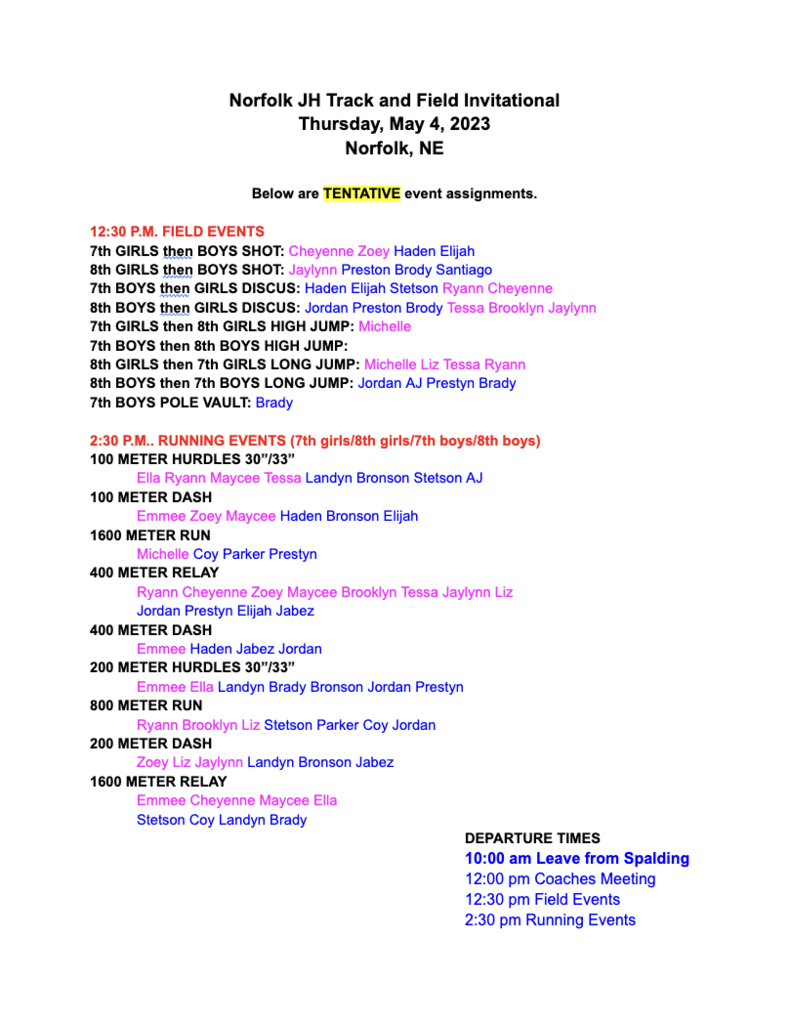 District track is one week away! Here is the schedule of events.